7 Eleven Mega off campus Drive 2023 : Hiring As Finance Associate role . Bachelor's degree (preferably in Accounting) or Associate degree Candidates can apply for the post.
Table of Contents
7 Eleven Mega off campus Drive 2023 – Overview
Company – 7 Eleven
Role – Finance Associate
Qualification – Bachelor's degree (preferably in Accounting) or Associate degree
Experience – 2-4
Location – Bangalore
Salary- 4 LPA – 6 LPA
ABOUT 7 Eleven COMPANY
7-Eleven is a globally recognized convenience store chain with headquarters in Dallas, Texas. Founded in 1927, it has evolved into one of the world's largest and most iconic retail brands, with thousands of stores in multiple countries. Known for its 24/7 operations and diverse product offerings, 7-Eleven provides a wide range of convenience items, including snacks, beverages, fresh food, and everyday essentials. The company's emphasis on customer convenience extends to services like ATM machines, bill payment, and mobile app-based ordering. 7-Eleven's distinctive branding and round-the-clock accessibility have made it a popular choice for on-the-go consumers seeking quick and accessible shopping options.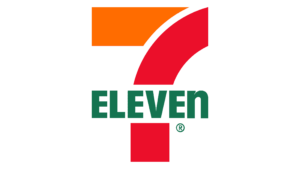 7 Eleven MEGA OFF CAMPUS DRIVE 2023 – Finance Associate Responsibilities
Financial Analysis: Finance associates are responsible for conducting financial analysis, including reviewing financial statements, assessing financial data, and identifying trends. They use this analysis to provide insights and recommendations to support financial decision-making.
Budgeting and Forecasting: They assist in the preparation and monitoring of budgets and financial forecasts. This involves collaborating with various departments to gather budget data and ensuring that spending aligns with financial plans.
Transaction Processing: Finance associates often handle financial transactions such as accounts payable and accounts receivable. They ensure that invoices are processed accurately and in a timely manner, and they may assist in managing vendor relationships.
Financial Reporting: They prepare financial reports, statements, and presentations for internal and external stakeholders. These reports may include profit and loss statements, balance sheets, and cash flow statements.
Compliance and Auditing: Finance associates help ensure compliance with financial regulations and internal policies. They may assist in preparing for financial audits by gathering necessary documents and providing support during audit processes.
7 Eleven MEGA OFF CAMPUS DRIVE 2023 – Skills Required
Financial Analysis: Proficiency in financial analysis techniques, including the ability to interpret financial data, assess trends, and make informed recommendations based on the analysis.
Accounting Knowledge: Understanding of accounting principles and practices is essential. Finance associates should be familiar with concepts like balance sheets, income statements, and cash flow statements.
Excel and Financial Software: Strong Excel skills are often required for financial modeling and data analysis. Familiarity with financial software and tools, such as ERP (Enterprise Resource Planning) systems, can also be beneficial.
Attention to Detail: A keen eye for detail is critical when working with financial data, as accuracy is paramount in financial analysis, reporting, and transaction processing.
Communication Skills: Effective communication skills, both written and verbal, are necessary for conveying financial information and insights to team members and stakeholders. This includes the ability to present complex financial data in a clear and understandable manner.
Increase your selection chances Apply jobs base on your Location Qualification & Experience CLICK HERE
HOW TO APPLY FOR 7 Eleven MEGA OFF CAMPUS DRIVE 2023 ?
To apply for the 7 Eleven MEGA OFF CAMPUS DRIVE 2023 – interested candidates must follow the procedure outlined below:
Click on the "Apply here" button provided below. You will be redirected to 7 Eleven MEGA OFF CAMPUS DRIVE 2023 company official career page.
Click on "Apply Online".
If you have not registered before, create an account.
After registration, login and fill in the application form with all the necessary details.
Submit all relevant documents, if requested (e.g. resume, mark sheet, ID proof).
Provide accurate information in your application.
Verify that all the details entered are correct.
Submit the application process after verification.
INTERESTED CANDIDATES CAN APPLY THROUGH THE BELOW LINK
Role – Finance Associate (Bangalore Location)
7 Eleven MEGA OFF CAMPUS DRIVE 2023 – Frequently Asked Question ?
What is the 7 Eleven selection process?
The selection process will be based on a Written test followed by Technical and HR interviews.
What is the average salary for the post?
The average salary is 4 LPA – 6 LPA for the this role.
Apply for all Government Jobs Across India CLICK HERE
DISCLAIMER:
The Recruitment Information Provided above is for Informational Purposes only . The above Recruitment Information has been taken from the official site of the Organization. We do not provide any Recruitment guarantee. Recruitment is to be done as per the official recruitment process of the company. We don't charge any fee for providing this job Information.