Grow Your carrier with Accenture as Procure to Pay , Finance .The qualification for the job is Commerce Graduate, BCOM, MCOM,BBA .The location for the post is Gurgaon ,Noida, Chennai, Mumbai, Jaipur
Table of Contents
Complete details are given below:-
Company – Accenture
Roles -Procure to Pay , Finance program/processes
Qualifications – Commerce Graduate, BCOM, MCOM,BBA
Location – Gurgaon ,Noida, Chennai, Mumbai, Jaipur
Work Experience – 0-2years
Salary – 3 LPA – 5 LPA
ABOUT THE COMPANY
Accenture is a multinational professional services company that provides consulting, technology, and outsourcing services. The company was founded in 1989 and is headquartered in Dublin, Ireland, with offices in over 200 cities worldwide. Accenture employs more than 600,000 people globally, and serves clients in a variety of industries, including finance, healthcare, energy, and technology.
Accenture's services include strategy consulting, digital transformation, technology consulting, and managed services. The company's clients range from Fortune 500 companies to small startups, and it works with organizations across the globe to help them improve their business operations and stay ahead of the competition.
Accenture has been recognized for its commitment to sustainability, diversity and inclusion, and ethical business practices. The company has received numerous awards for its corporate responsibility efforts, including being named to the Ethisphere Institute's list of the World's Most Ethical Companies for 13 consecutive years.
In recent years, Accenture has also made significant investments in emerging technologies such as artificial intelligence, blockchain, and cybersecurity, positioning itself as a leader in the digital transformation space.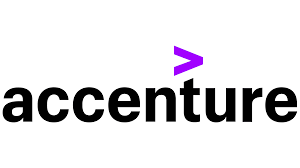 JOB RESPONSIBILITY FOR PROCURE TO PAY
Receiving and Inspection: The receiving and inspection team is responsible for ensuring that the goods and services received from suppliers meet the organization's quality and quantity requirements. They must also verify that the goods and services match the purchase order and contract terms.
Accounts Payable: The accounts payable team is responsible for processing invoices received from suppliers, verifying that the goods and services have been received and approved, and making payments to suppliers in a timely and accurate manner. They must ensure that all payments are made in compliance with company policies and regulations.
Financial Analysis and Reporting: The finance team is responsible for analyzing the financial impact of the Procure to Pay process and ensuring that all transactions are recorded accurately in the organization's financial records. They must also provide regular reports on the status of Procure to Pay activities to senior management.
SKILLS REQUIRED FOR PROCURE TO PAY
Communication: Effective communication skills are essential for P2P professionals, as they need to be able to collaborate with suppliers, internal stakeholders, and other departments. The ability to convey complex information clearly and concisely is critical.
Analytical Skills: P2P professionals need to be able to analyze data, identify trends, and make informed decisions based on the information available. They must be able to understand financial statements, evaluate supplier performance, and identify areas for improvement.
Problem-Solving: P2P professionals must be able to identify and resolve problems that arise in the procurement and payment process. This requires a combination of critical thinking skills and creativity to develop effective solutions.
JOB RESPONSIBILITY FOR FINANCE
Financial Analysis: Finance professionals are responsible for analyzing financial data and identifying trends that can help guide business decisions. They must be able to use data visualization tools and other technologies to present financial information in a clear and actionable way.
Process Improvement: Finance professionals must be able to identify opportunities to streamline financial processes using automation and other technologies. They must also be able to develop and implement new processes that improve efficiency and reduce errors.
Risk Management: Finance professionals must be able to identify potential risks to the organization's financial performance and develop strategies to mitigate those risks. They must be able to use data analytics and other tools to identify patterns and trends that could indicate financial risk.
SKILLS REQUIRED FOR FINANCE
Strategic Thinking: Finance professionals must be able to think strategically and develop long-term financial plans that align with the organization's goals. They must also be able to identify opportunities for growth and expansion and develop strategies to achieve those goals.
Communication: Finance professionals must be able to communicate financial information clearly and effectively to both technical and non-technical audiences. They must be able to present complex financial data in a clear and understandable way.
Continuous Learning: Finance professionals must be committed to continuous learning and staying up-to-date with the latest financial technologies and trends. They must be willing to invest time in training and development to stay competitive in the field.
HOW TO APPLY FOR ACCENTURE OFF CAMPUS JOB – 2023 ?
To apply for the Accenture 2023 Off Campus Job, interested candidates must follow the procedure outlined below:
Click on the "Apply here" button provided below. You will be redirected to the company official career page.
Click on "Apply Online".
If you have not registered before, create an account.
After registration, login and fill in the application form with all the necessary details.
Submit all relevant documents, if requested (e.g. resume, mark sheet, ID proof).
Provide accurate information in your application.
Verify that all the details entered are correct.
Submit the application process after verification.
CLICK THE BELOW LINK TO APPLY FOR THE POST OF ACCENTURE
LOCATON- GURGOAN/ NOIDA
LOCATION – CHENNAI
LOCATION – MUMBAI
LOCATION – JAIPUR
ACCENTURE Off Campus Job Hiring 2023 – Frequently Asked Question ?
What is the ACCENTURE selection process?
The selection process in this job will be based on a Written test followed by Technical and Hr interviews.
What is the salary for Procure to Pay , Finance Job at Accenture ?
The average salary for the job is 3LPA – 5LPA it is based on the reports of Glassdoor and Ambition Box.
Disclaimer
The Recruitment Information Provided above is for Informational Purposes only . The above Recruitment Information has been taken from the official site of the Organization. We do not provide any Recruitment guarantee. Recruitment is to be done as per the official recruitment process of the company. We don't charge any fee for providing this job Information.