Exciting Career Opportunities at Airtel for Account Manager / TM Mass Retail / TSM Role. Any Graduate, MBA, candidates can apply for the post.
Table of Contents
Complete details are given below:-
Company –Airtel
Roles – Account Manager / TM Mass Retail / TSM
Qualifications – Any Graduate, MBA
Location -Bangalore / Mumbai / Uttarpradesh / Ranchi, Jharkhand, Patna
Work Experience 0-5
Salary – 4 LPA – 6 LPA
ABOUT THE COMPANY
Airtel, also known as Bharti Airtel Limited, is one of the leading telecommunications companies in India. Founded in 1995, Airtel has grown to become a global telecommunications player, providing a wide range of services including mobile voice and data, fixed-line, broadband, and digital TV. With a strong customer base and a comprehensive network infrastructure, Airtel offers seamless connectivity and innovative solutions to individuals, businesses, and enterprises.
Airtel has established itself as a key player in the telecommunications industry, constantly adapting to changing technology and consumer needs. It has a strong presence in India and operates in several other countries, serving millions of customers worldwide. The company is committed to delivering exceptional services and experiences, striving to connect people, businesses, and communities through reliable and affordable communication solutions.
Airtel's success can be attributed to its customer-centric approach, focus on technological advancements, and commitment to excellence. It continuously invests in network expansion and modernization, ensuring superior coverage, faster internet speeds, and improved quality of services. Airtel also offers various value-added services and digital solutions, catering to the evolving demands of its diverse customer base.
In addition to its telecommunications services, Airtel actively engages in corporate social responsibility initiatives, making a positive impact on society through initiatives in education, healthcare, environment, and community development.
Overall, Airtel's strong presence, extensive service portfolio, and dedication to innovation have positioned it as a trusted and reliable telecommunications provider, empowering individuals and businesses to stay connected and thrive in the digital era.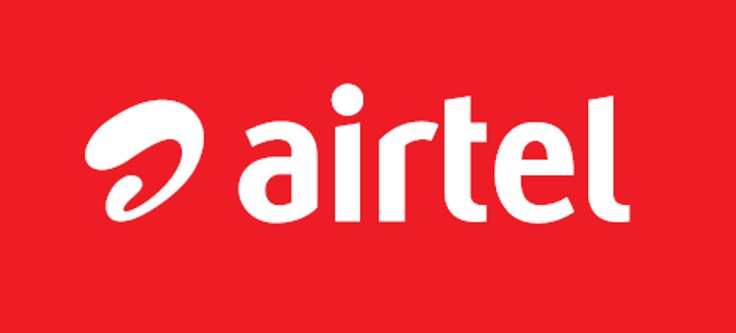 Job Responsibility For Account Manager Role
Client Relationship Management: Building and maintaining strong relationships with clients, understanding their needs, and serving as their primary point of contact. Regularly communicating with clients to address their concerns, provide support, and ensure their satisfaction.
Account Development: Identifying opportunities for account growth and upselling additional products or services to existing clients. Collaborating with internal teams to develop strategies and solutions that meet client objectives and drive revenue growth.
Sales and Business Development: Proactively seeking new business opportunities by identifying potential clients, networking, and participating in sales activities. Presenting and pitching the company's products or services to prospects, negotiating contracts, and closing deals.
Strategic Planning: Developing account plans and strategies to achieve business objectives. Conducting market research, analyzing industry trends, and identifying opportunities to position the company's offerings effectively within the market.
Team Collaboration: Collaborating with cross-functional teams, such as marketing, operations, and customer support, to ensure seamless service delivery and customer satisfaction. Coordinating internal resources to meet client needs and managing projects or campaigns on behalf of clients.
Job Responsibility For TM Mass Retail Role
Sales Management: Setting sales targets and goals for the territory and developing strategies to achieve them. Managing a team of sales representatives and providing guidance and support to drive sales performance. Monitoring sales activities, tracking key performance indicators, and implementing corrective measures when necessary.
Territory Development: Identifying and evaluating potential retail outlets or partners within the assigned territory to expand the company's presence. Building and maintaining strong relationships with retailers, distributors, and channel partners. Conducting market research and competitor analysis to identify new business opportunities.
Retailer Relationship Management: Establishing and nurturing relationships with key retailers within the territory. Understanding their needs, providing product training and support, and addressing any issues or concerns. Collaborating with retailers to implement promotional activities, displays, and marketing campaigns to increase brand visibility and drive sales.
Inventory and Merchandising: Managing inventory levels at retail outlets and ensuring availability of products based on demand. Coordinating with internal teams, such as supply chain and logistics, to ensure timely delivery and replenishment. Implementing visual merchandising guidelines and ensuring product displays are attractive and optimized for sales.
Performance Analysis and Reporting: Monitoring sales performance within the territory and analyzing key metrics, such as sales volume, market share, and product performance. Preparing regular reports and presenting insights to management regarding sales trends, competitor activities, and market dynamics. Identifying areas for improvement and implementing strategies to enhance performance.
Job Responsibility For TSM Role
Sales Target Achievement: Setting sales targets and goals for the territory and developing strategies to achieve them. Monitoring sales performance and implementing sales plans to meet or exceed targets. Analyzing market trends, customer preferences, and competitor activities to identify opportunities for sales growth.
Channel Partner Management: Building and maintaining strong relationships with channel partners, distributors, or resellers within the territory. Providing support, training, and guidance to channel partners to enhance their sales capabilities and product knowledge. Collaborating with channel partners to drive sales, resolve issues, and ensure customer satisfaction.
Territory Development: Identifying and evaluating potential channel partners or distributors within the assigned territory to expand the company's distribution network. Conducting market research and competitor analysis to identify new business opportunities. Developing strategies to penetrate new markets and increase market share.
Sales Team Management: Managing a team of sales representatives or field executives within the territory. Providing leadership, guidance, and support to the team to achieve sales targets. Setting performance goals, conducting regular performance reviews, and providing training and development opportunities to enhance the team's capabilities.
Relationship Building: Building and maintaining strong relationships with key customers, influencers, and decision-makers within the territory. Conducting regular visits and meetings with customers to understand their needs, address their concerns, and provide product or service solutions. Acting as a trusted advisor and building long-term partnerships with customers.
Increase your selection chances Apply jobs base on your Location Qualification & Experience CLICK HERE
Skills Required For The Post
Ability to ensure excellence in execution
Ability to collaborate and work with large teams
Analyze data and draw insights
Consultation, facilitation and selling skills
Enterprising and ability to convince stakeholders
HOW TO APPLY FOR AIRTEL RECRUITMENT 2023 ?
To apply for the Airtel Recruitment 2023 interested candidates must follow the procedure outlined below:
Click on the "Apply here" button provided below. You will be redirected to the company official career page.
Click on "Apply Online".
If you have not registered before, create an account.
After registration, login and fill in the application form with all the necessary details.
Submit all relevant documents, if requested (e.g. resume, mark sheet, ID proof).
Provide accurate information in your application.
Verify that all the details entered are correct.
Submit the application process after verification.
ROLE- Account Manager (Bangalore)
ROLE- TM Mass Retail (Mumbai)
ROLE- TSM (UttarPradesh)
ROLE- TSM (Ranchi , Jharkhand)
Airtel Recruitment 2023 – Frequently Asked Question ?
What is the Airtel selection process?
The selection process will be based on a Written test followed by Technical and Hr interviews.
What is the Airtel salary for freshers?
The average of 4 LPA – 6 LPA is based on the reports of Glass door and Ambition Box.
Apply for all Government Jobs Across India CLICK HERE
Disclaimer
The Recruitment Information Provided above is for Informational Purposes only . The above Recruitment Information has been taken from the official site of the Organization. We do not provide any Recruitment guarantee. Recruitment is to be done as per the official recruitment process of the company. We don't charge any fee for providing this job Information.