Caterpillar is Hiring Manufacturing & Supply Chain Experts: Be Part of Our Global Team. Commerce, Graduate candidate can apply for the post.
Table of Contents
Complete details are given below:-
Company –Caterpillar
Role -Manufacturing & Supply Chain
Qualification – Commerce Graduate
Experience – 0-3
Location –TAMIL NADU
Salary –4 Lpa – 8 lpa
ABOUT COMPANY
Caterpillar is a globally renowned company in the heavy equipment, machinery, and manufacturing industry. With a rich history dating back to 1925, Caterpillar has established itself as a leader in providing innovative solutions and equipment for industries such as construction, mining, agriculture, energy, and transportation.
Caterpillar's products range from earthmoving machinery, engines, generators, and industrial gas turbines to off-highway trucks, excavators, loaders, and more. The company is known for its commitment to quality, reliability, and sustainability, offering a comprehensive portfolio of products and services that cater to the evolving needs of its customers worldwide.
Beyond manufacturing heavy equipment, Caterpillar also offers digital solutions and services to optimize the performance, efficiency, and sustainability of its machinery. Through technologies such as data analytics, automation, and connectivity, Caterpillar enables its customers to enhance productivity, reduce costs, and minimize environmental impact.
Caterpillar operates on a global scale, serving customers in over 180 countries. The company prides itself on its global dealer network, providing comprehensive support, parts, and service to ensure customer satisfaction and maximize the uptime of its equipment.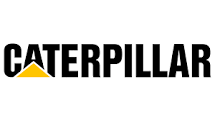 What You Will Be Doing As Manufacturing & Supply Chain
Production Planning: You will be responsible for developing and implementing production plans to meet customer demands and optimize resource utilization. This includes forecasting, capacity planning, scheduling, and coordinating with cross-functional teams.
Supply Chain Management: You will play a crucial role in managing the supply chain, which involves overseeing the flow of materials, inventory management, procurement, and supplier relationships. Your focus will be on ensuring timely and cost-effective delivery of materials to support production operations.
Process Improvement: Continuous improvement is a key aspect of Manufacturing & Supply Chain roles. You will analyze existing manufacturing processes, identify areas for improvement, and implement process enhancements to increase efficiency, reduce waste, and enhance quality.
Quality Assurance: Ensuring product quality and adherence to standards is essential. You will collaborate with quality teams to establish and maintain quality control measures, perform audits, monitor compliance, and implement corrective actions when necessary.
Performance Analysis: You will be responsible for analyzing production and supply chain performance metrics, such as cycle times, on-time delivery, cost optimization, and inventory levels. Your analysis will inform decision-making and drive improvements in operational efficiency and effectiveness.
Skills Required for Manufacturing & Supply Chain
Supply Chain Management: A strong understanding of supply chain principles, including demand forecasting, inventory management, procurement, and logistics. Proficiency in supply chain optimization techniques and the ability to manage supplier relationships effectively.
Production Planning and Scheduling: Knowledge of production planning methods, capacity analysis, and scheduling techniques. Ability to develop and implement production plans that meet customer demands while optimizing resources and minimizing lead times.
Data Analysis and Problem-Solving: Proficiency in analyzing large data sets, using statistical analysis techniques, and extracting meaningful insights. Strong problem-solving skills to identify and resolve supply chain issues, optimize processes, and drive continuous improvement.
Cross-Functional Collaboration: Effective collaboration and communication skills to work with cross-functional teams, including engineering, operations, finance, and logistics. Ability to build strong relationships, influence stakeholders, and align objectives to achieve common goals.
Supplier Management: Experience in managing supplier relationships, including supplier selection, negotiation, performance monitoring, and contract management. Understanding of supplier quality management and risk assessment techniques.
Lean Manufacturing: Knowledge of lean manufacturing principles, such as value stream mapping, waste reduction, and continuous improvement methodologies like Kaizen and Six Sigma. Ability to identify and implement lean initiatives to optimize manufacturing processes.
Increase your selection chances Apply jobs base on your Location Qualification & Experience CLICK HERE
HOW TO APPLY FOR Caterpillar 2023 ?
To apply for the Caterpillar 2023 Off Campus Drive – interested candidates must follow the procedure outlined below:
Click on the "Apply here" button provided below. You will be redirected to Caterpillar company official career page.
Click on "Apply Online".
If you have not registered before, create an account.
After registration, login and fill in the application form with all the necessary details.
Submit all relevant documents, if requested (e.g. resume, mark sheet, ID proof).
Provide accurate information in your application.
Verify that all the details entered are correct.
Submit the application process after verification.
INTERESTED CANDIDATES CAN APPLY THROUGH THE BELOW LINK
Manufacturing & Supply Chain-tAMIL NADU LOCATION
Caterpillar – Frequently Asked Question?
What is the Caterpillar selection process?
The selection process will be based on a Written test followed by Technical and HR interviews.
What is the average salary for the post?
The average salary is 4 Lpa – 8 lpa for the this role.
Apply for all Government Jobs Across India CLICK HERE
DISCLAIMER:
The Recruitment Information Provided above is for Informational Purposes only . The above Recruitment Information has been taken from the official site of the Organization. We do not provide any Recruitment guarantee. Recruitment is to be done as per the official recruitment process of the company. We don't charge any fee for providing this job Information.