Citi Bank Job Opportunity . The company is looking for the post of banking Summer . Any Graduate, BCOM , MBA can apply this post.
Table of Contents
Complete details are given below:-
Company – CITI BANK
Roles – Banking Summer Analyst
Qualification -Any Graduate, BCOM , MBA
Location – Mumbai
Work Experience – Fresher
Salary – 20K PM
ABOUT THE COMPANY
Citibank is a global bank and financial services company, headquartered in New York City, USA. It was founded in 1812 as the City Bank of New York and became Citibank in 1976. Citibank is a subsidiary of Citigroup, which is one of the world's largest financial institutions.
Citibank operates in over 160 countries, serving individuals, businesses, and institutions with a range of financial products and services. Its offerings include retail banking, credit cards, mortgages, personal loans, commercial banking, investment banking, wealth management, and more.
Citibank has a strong presence in major financial centers around the world, including New York, London, Hong Kong, Singapore, and Dubai. It has a large and diverse workforce, with over 200,000 employees worldwide.
Citibank is committed to sustainability and social responsibility, and has implemented various initiatives to reduce its environmental footprint, promote financial inclusion, and support local communities.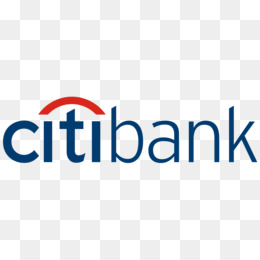 What you will be doing as Banking Summer Analyst ?
Industry analysis – Researching and preparing industry and market overview
Company analysis – Analyzing specific company – business operations, financial information and operational KPIs
Valuation – Relative valuation including comparable and precedent transaction analysis to build a valuation perspective
Preparing newsletters on specific industry / company for senior management for strategic advisory
Partners with the team in ensuring a high quality output and managing all deliverables
SKILLS REQUIRED FOR BANKING SUMMER ANALYST
Analytical approach with good attention to details
Project Management – Delivery of client-ready work product
Excellent interpersonal and communication skills (written and oral)
Working in teams – Self-accountability in identifying and acting on development opportunities, promotion of constructive dialogue and sharing of best practices
Champions Progress – Proactively works towards innovative idea generation to improve existing approaches
Decision Making and Conflict Resolution – Raising right questions and communicating team conflicts with integrity and credibility
Risk Management – Ability to recognize and respect confidentiality of information
How To Apply For BANKING SUMMER ANALYST ?
To apply for the Banking Summer Analyst Job Opportunity interested candidates must follow the procedure outlined below:
Click on the "Apply here" button provided below. You will be redirected to the company official career page.
Click on "Apply Online".
If you have not registered before, create an account.
After registration, login and fill in the application form with all the necessary details.
Submit all relevant documents, if requested (e.g. resume, mark sheet, ID proof).
Provide accurate information in your application.
Verify that all the details entered are correct.
Submit the application process after verification.
INTERESTED CANDIDATES CAN APPLY THROUGH THE BELOW LINK
LOCATION – MUMBAI
Job Opportunity At INTERN/ TRAINEE – Frequently Asked Question?
What is the BANKING SUMMER ANALYST Selection Process?
The BANKING SUMMER ANALYST will be based on a Written test followed by Technical and HR interviews.
What is the average salary at BANKING SUMMER ANALYST ?
The average salary is 20K PM based on the reports of Glassdoor and Ambition Box.
Disclaimer
The Recruitment Information Provided above is for Informational Purposes only . The above Recruitment Information has been taken from the official site of the Organization. We do not provide any Recruitment guarantee. Recruitment is to be done as per the official recruitment process of the company. We don't charge any fee for providing this job Information.