Job opening at DNV for Junior Accountant role with 0-3 year of experience.
Table of Contents
Complete details are given below:-
Company -DNV
Roles – Junior Accountant
Qualifications – Commerce Graduate, BCOM, MCOM,MBA
Location – Pune
Work Experience – 0-3
Salary – 3 LPA – 6 LPA
ABOUT THE COMPANY
DNV (Det Norske Veritas) is a global quality assurance and risk management company that provides services to industries such as maritime, oil and gas, renewable energy, and healthcare. The company was founded in Norway in 1864 and has since expanded to operate in more than 100 countries worldwide, employing over 12,000 people.
DNV's services include certification, classification, technical assurance, advisory, and digital solutions to help their clients manage their risks and improve their business performance. They are committed to sustainability and have set ambitious targets to help their clients achieve their sustainability goals.
DNV's mission is to safeguard life, property, and the environment. They work closely with their clients to understand their needs and provide tailored solutions to help them achieve their objectives. The company has a reputation for excellence and is recognized as a trusted partner by many of the world's leading companies.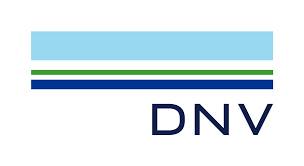 JOB RESPONSIBILITIES FOR JUNIOR ACCOUNTANT
Processing of invoices into the invoice approval workflow system including general ledger coding for overheads
Match invoices with Purchase orders and goods/services receipts (3 way matching)
Investigate discrepancies and take action to resolve
Weekly payment runs and booking of payments within the relevant vendor accounts on a timely basis
Prepare tax withholding on applicable payments and organize remittance through Accounting control team to relevant authorities
Resolution of system based invoice transfer errors
Get hired with confidence with our E-Book
How to Ace Any Job Interview – RS 99 – BUY NOW
Your Basic Guide to Acing Any Job Interview – RS 59 – BUY NOW
RESUME SAMPLE TAMPLATES – RS 99 –BUY NOW
The ultimate Resume guide – RS 99 – BUY NOW
Increase your selection chances Apply jobs base on your Location Qualification & Experience CLICK HERE
SKILLS REQUIRED FOR JUNIOR ACCOUNTANT
Bookkeeping: A Junior Accountant should have a basic understanding of bookkeeping, including how to record financial transactions accurately and efficiently.
Financial Analysis: It is important to be able to analyze financial statements and reports to identify trends and provide insights that can help the company make informed decisions.
Attention to Detail: A Junior Accountant must have a keen eye for detail and be able to spot errors or discrepancies in financial records.
Communication: Good communication skills are essential in this role, as you will be interacting with clients, vendors, and colleagues.
Accounting Software: Familiarity with accounting software like Quickbooks, Xero or Zoho Books will be useful for recording, reconciling transactions and generating reports.
HOW TO APPLY FOR DNV RECRUITMENT 2023 ?
To apply for the DNV Recruitment 2023 interested candidates must follow the procedure outlined below:
Click on the "Apply here" button provided below. You will be redirected to the company official career page.
Click on "Apply Online".
If you have not registered before, create an account.
After registration, login and fill in the application form with all the necessary details.
Submit all relevant documents, if requested (e.g. resume, mark sheet, ID proof).
Provide accurate information in your application.
Verify that all the details entered are correct.
Submit the application process after verification.
INTERESTED CANDIDATE CAN APPLY FOR JUNIOR ACCOUNTANT(PUNE)
DNV Recruitment 2023 – Frequently Asked Question ?
What is the DNV selection process?
The selection process will be based on a Written test followed by Technical and Hr interviews.
What is the DNV salary for freshers?
The average of 3 LPA – 6 LPA is based on the reports of Glassdoor and Ambition Box.
Apply for all Government Jobs Across India CLICK HERE
Disclaimer
The Recruitment Information Provided above is for Informational Purposes only . The above Recruitment Information has been taken from the official site of the Organization. We do not provide any Recruitment guarantee. Recruitment is to be done as per the official recruitment process of the company. We don't charge any fee for providing this job Information.