DrinkPrime Mega off campus Drive 2023 for Accounts Executive Role. Any Graduate,BCOM candidates can apply for the post.
Table of Contents
DrinkPrime Mega off campus Drive – Overview
Company – DrinkPrime
Role – Accounts Executive
Qualification –Any Graduate,BCOM
Experience – 1-3
Location – Bangalore
Salary – 3LPA – 6 LPA
ABOUT DrinkPrime COMPANY
DrinkPrime is a pioneering startup focused on providing innovative water purification solutions to households in India. With a mission to make safe and clean drinking water accessible to all, DrinkPrime offers smart and efficient water purifiers that use advanced filtration technology. Their devices are designed to remove impurities and contaminants from tap water, ensuring that families can enjoy fresh and healthy drinking water. DrinkPrime's commitment to quality and affordability has made them a trusted name in the industry, addressing the critical need for clean water in urban homes across India.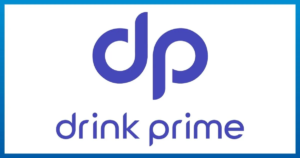 DrinkPrime Mega off campus Drive – Roles & Responsibilities For Accounts Executive
Weekly reporting to Head Office with respect to revenue, collections and expenses Assistance in financial reporting
Accounts payable – Vendors / Retainers / Professionals and related administrative management
Statutory filing and compliance – TDS, GST, PT, PF and ESI Maintaining the Books of Accounts regularly
Imprest management and reconciliation
Reimbursement management and reconciliation
Supporting Internal Audit, Statutory Audit and Due Diligences Inventory Management and Inventory reporting
Bank Reconciliation
Timeline and accuracy of reports to be maintained all the time
DrinkPrime Mega off campus Drive – Skills Required
Accounting Software/ERP knowledge preferably QuickBooks 3. Advanced knowledge of Microsoft Office
Ability to quickly adapt to changing priorities and generate innovative solutions in a fast-paced environment
Must be able to perform duties with moderate to low supervision.
Increase your selection chances Apply jobs base on your Location Qualification & Experience CLICK HERE
HOW TO APPLY FOR DrinkPrime Mega off campus Drive 2023 ?
To apply for the DrinkPrime Mega off campus Drive – interested candidates must follow the procedure outlined below:
Click on the "Apply here" button provided below. You will be redirected to company official career page.
Click on "Apply Online".
If you have not registered before, create an account.
After registration, login and fill in the application form with all the necessary details.
Submit all relevant documents, if requested (e.g. resume, mark sheet, ID proof).
Provide accurate information in your application.
Verify that all the details entered are correct.
Submit the application process after verification.
INTERESTED CANDIDATES CAN APPLY THROUGH THE BELOW LINK
Role- Accounts Executive (Bangalore Location)
DrinkPrime Mega off campus Drive 2023 – Frequently Asked Question?
What is the DrinkPrime selection process?
The selection process will be based on a Written test followed by Technical and HR interviews.
What is the average salary for the post?
The average salary is 3LPA – 6 LPA for the this role.
Apply for all Government Jobs Across India CLICK HERE
DISCLAIMER:
The Recruitment Information Provided above is for Informational Purposes only . The above Recruitment Information has been taken from the official site of the Organization. We do not provide any Recruitment guarantee. Recruitment is to be done as per the official recruitment process of the company. We don't charge any fee for providing this job Information.