Exciting Career Opportunities at Fluence for Financial Analyst Role. BE. /B.Tech/B.Sc candidates can apply for the post.
Table of Contents
Complete details are given below:-
Company – Fluence
Roles – Financial Analyst
Qualifications – Commerce Graduate BCOM MCOM
Location – Bangalore
Work Experience -0-3
Salary – 4 LPA – 6 LPA
ABOUT THE COMPANY
Fluence is a global energy storage solutions provider that specializes in delivering advanced battery-based energy storage systems. The company combines expertise in energy storage technology, software, and services to offer innovative solutions for a variety of applications, including renewable energy integration, grid stabilization, and industrial power management. Fluence aims to enable a more sustainable and reliable energy future by helping customers optimize their energy resources, reduce costs, and enhance operational flexibility. With a strong focus on performance, reliability, and scalability, Fluence's energy storage systems are designed to meet the evolving needs of utilities, commercial and industrial customers, and renewable energy project developers around the world.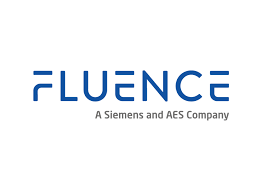 Job Responsibility For Financial Analyst Role
Collect and analyze financial data, including revenue, expenses, and budgets, to identify trends and assess financial performance.
Assist in the development and maintenance of financial forecasts and budgets.
Provide insightful analysis on revenue generation, cost optimization, and profitability improvement opportunities.
Collaborate with cross-functional teams to support financial planning activities, including scenario planning, investment analysis, and capital allocation.
Maintain and update financial databases, systems, and records to ensure timely and accurate reporting.
Increase your selection chances Apply jobs base on your Location Qualification & Experience CLICK HERE
Skills Required For Financial Analyst
Strong analytical and quantitative skills, with the ability to gather, interpret, and analyze complex financial data.
Proficiency in financial modeling, forecasting techniques, and advanced Excel skills.
Familiarity with financial management software and systems.
Excellent attention to detail and the ability to work with large datasets accurately.
Strong written and verbal communication skills, with the ability to present financial information in a clear and concise manner.
Ability to work independently, prioritize tasks, and meet deadlines.
Strong problem-solving and critical-thinking abilities.
HOW TO APPLY FOR FLUENCE RECRUITMENT 2023 ?
To apply for the Fluence Recruitment 2023 interested candidates must follow the procedure outlined below:
Click on the "Apply here" button provided below. You will be redirected to the company official career page.
Click on "Apply Online".
If you have not registered before, create an account.
After registration, login and fill in the application form with all the necessary details.
Submit all relevant documents, if requested (e.g. resume, mark sheet, ID proof).
Provide accurate information in your application.
Verify that all the details entered are correct.
Submit the application process after verification.
ROLE- Financial Analyst
Fluence Recruitment 2023 – Frequently Asked Question ?
What is the Fluence selection process?
The selection process will be based on a Written test followed by Technical and Hr interviews.
What is the Fluence salary for freshers?
The average of 4 LPA – 6 LPA is based on the reports of Glass door and Ambition Box.
Apply for all Government Jobs Across India CLICK HERE
Disclaimer
The Recruitment Information Provided above is for Informational Purposes only . The above Recruitment Information has been taken from the official site of the Organization. We do not provide any Recruitment guarantee. Recruitment is to be done as per the official recruitment process of the company. We don't charge any fee for providing this job Information.