Job update : Alliance Analyst Vacancy at Ford
Table of Contents
Complete details are given below:-
Company – Ford
Roles – Alliance Analyst
Qualifications – Educated to degree level; Post-Graduate – MBA preferred
Location -Chennai
Work Experience -0-2 years
Salary -4 LPA – 6 LPA
ABOUT THE COMPANY
Ford, founded in 1903 by Henry Ford, is an American multinational automaker and one of the world's leading automobile manufacturers. With a rich history in the automotive industry, Ford has been instrumental in revolutionizing mass production through the introduction of the assembly line. The company offers a diverse range of vehicles, including cars, trucks, SUVs, and commercial vehicles, under various brands such as Ford, Lincoln, and Ford Performance. Ford is known for its commitment to innovation and advanced technology, with a focus on electric and autonomous vehicles. Additionally, the company has a strong presence in motorsports, participating in events such as NASCAR and the Le Mans 24 Hours. Ford's dedication to quality, performance, and sustainability has earned it a prominent position in the global automotive market, catering to the needs of customers worldwide.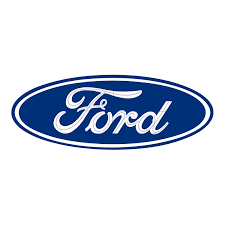 Job Responsibility For Alliance Analyst Role
Managing strategic alliances: The Alliance Analyst is responsible for managing and nurturing strategic alliances with partner organizations. This involves building and maintaining relationships, coordinating activities, and ensuring alignment between the companies' goals and objectives.
Conducting research and analysis: The Alliance Analyst conducts market research, competitor analysis, and industry trends analysis to identify potential alliance opportunities. They gather relevant data, analyze market dynamics, and provide insights to support decision-making regarding alliance partnerships.
Evaluating potential alliances: The Alliance Analyst assesses potential alliance partners by conducting due diligence, evaluating their capabilities, and analyzing the compatibility of their offerings with the company's strategic objectives. They assess risks, benefits, and potential synergies of forming an alliance.
Developing and implementing alliance strategies: Based on research and analysis, the Alliance Analyst assists in developing alliance strategies and plans. They contribute to defining the scope, objectives, and expected outcomes of alliances. They also help in creating implementation plans and monitoring progress.
Collaborating with internal teams: The Alliance Analyst works closely with cross-functional teams within the organization, such as sales, marketing, legal, and finance, to ensure effective collaboration and alignment in alliance-related activities. They facilitate communication, coordinate efforts, and provide support to internal stakeholders.
Increase your selection chances Apply jobs base on your Location Qualification & Experience CLICK HERE
Skills Required For Alliance Analyst
Strategic thinking: Alliance Analysts need to think strategically and have the ability to understand the company's overall goals and objectives. They should be able to analyze market trends, assess potential alliance opportunities, and align them with the organization's strategic direction.
Research and analysis: Strong research and analytical skills are essential for gathering and evaluating information related to potential alliance partners, market dynamics, and industry trends. Alliance Analysts should be able to conduct thorough research, perform data analysis, and interpret findings to make informed decisions.
Relationship management: Building and maintaining strong relationships with alliance partners is crucial. Alliance Analysts should possess excellent interpersonal and communication skills to effectively collaborate, negotiate, and maintain positive relationships with internal and external stakeholders.
Business acumen: Having a good understanding of business principles, financial concepts, and industry dynamics is important for assessing the feasibility and potential value of alliance partnerships. Alliance Analysts should be able to analyze financial statements, evaluate business models, and assess the impact of alliances on the organization's bottom line.
Project management: Alliance Analysts often work on multiple projects simultaneously, requiring strong project management skills. They should be able to plan, organize, and execute alliance initiatives, set priorities, and manage timelines to ensure successful implementation.
HOW TO APPLY FOR FORD 2023 ?
To apply for the Ford Recruitment 2023 interested candidates must follow the procedure outlined below:
Click on the "Apply here" button provided below. You will be redirected to the company official career page.
Click on "Apply Online".
If you have not registered before, create an account.
After registration, login and fill in the application form with all the necessary details.
Submit all relevant documents, if requested (e.g. resume, mark sheet, ID proof).
Provide accurate information in your application.
Verify that all the details entered are correct.
Submit the application process after verification.
ROLE- Alliance Analyst (Chennai Location)
Ford Recruitment 2023 – Frequently Asked Question ?
What is the Ford selection process?
The selection process will be based on a Written test followed by Technical and Hr interviews.
What is the Ford salary for freshers?
The average of 4 LPA – 6 LPA is based on the reports of Glass door and Ambition Box.
Apply for all Government Jobs Across India CLICK HERE
Disclaimer
The Recruitment Information Provided above is for Informational Purposes only . The above Recruitment Information has been taken from the official site of the Organization. We do not provide any Recruitment guarantee. Recruitment is to be done as per the official recruitment process of the company. We don't charge any fee for providing this job Information.