GLG off Campus Recruiting hiring Associate, Accounts Payable. Bachelor's degree in commerce Candidate can apply for the post.
Table of Contents
Complete details are given below:-
Company – GLG
Roles -Associate, Accounts Payable
Qualifications -Bachelor's degree in commerce.
Location -Gurgaon
Work Experience -1-3 years
Salary -4 Lpa – 6 lpa
ABOUT THE COMPANY
GLG (Gerson Lehrman Group) is a leading professional learning and knowledge-sharing platform that connects professionals seeking insights with experts from various industries. Founded in 1998, GLG has built a vast network of subject-matter experts, including industry executives, academics, scientists, and consultants, who provide valuable expertise and guidance to clients. The platform enables professionals to access on-demand consultations, participate in roundtable discussions, and engage in customized research projects. GLG serves clients across multiple sectors, including financial services, healthcare, technology, and energy, helping them make informed decisions and gain a competitive edge. With a focus on facilitating knowledge exchange and fostering connections, GLG continues to empower professionals with valuable insights and expertise to navigate complex business challenges.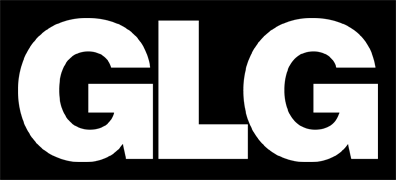 Job Responsibility For Associate, Accounts Payable Role
Invoice Processing: Accurately processing and recording vendor invoices in the accounting system. Verifying invoice details, such as vendor name, date, description, quantities, and amounts, and ensuring compliance with company policies and procedures.
Payment Processing: Coordinating the timely and accurate processing of vendor payments. Reviewing payment terms, preparing payment runs, and generating checks, electronic transfers, or other forms of payment.
Vendor Management: Managing vendor accounts and maintaining accurate vendor records. Resolving vendor inquiries or discrepancies related to invoices or payments. Building and maintaining positive relationships with vendors.
Reconciliation: Performing regular reconciliations between vendor statements, invoices, and payment records. Identifying and resolving discrepancies and ensuring the accuracy of accounts payable balances.
Expense Reporting: Processing and reconciling employee expense reports. Reviewing expense receipts, verifying expense categories, and ensuring compliance with expense policies.
Increase your selection chances Apply jobs base on your Location Qualification & Experience CLICK HERE
Skills Required For Associate, Accounts Payable
Accounts Payable Knowledge: Familiarity with accounts payable processes, including invoice processing, payment processing, and vendor management. Understanding of accounts payable principles, procedures, and best practices.
Attention to Detail: Strong attention to detail to accurately review and process invoices, payments, and other financial documents. Being able to identify discrepancies and resolve issues in a meticulous manner.
Data Entry and Accuracy: Proficiency in data entry with a high level of accuracy. Ensuring that all financial information is entered correctly and consistently.
Analytical Skills: Strong analytical skills to reconcile vendor statements, identify discrepancies, and resolve payment-related issues. Being able to analyze data and financial information to support decision-making processes.
Communication Skills: Effective communication skills to interact with vendors, internal stakeholders, and cross-functional teams. Clear and concise verbal and written communication to address inquiries, resolve discrepancies, and maintain positive vendor relationships.
HOW TO APPLY FOR GLG 2023 ?
To apply for the GLG Recruitment 2023 interested candidates must follow the procedure outlined below:
Click on the "Apply here" button provided below. You will be redirected to the company official career page.
Click on "Apply Online".
If you have not registered before, create an account.
After registration, login and fill in the application form with all the necessary details.
Submit all relevant documents, if requested (e.g. resume, mark sheet, ID proof).
Provide accurate information in your application.
Verify that all the details entered are correct.
Submit the application process after verification.
INTERESTED CANDIDATES CAN APPLY THROUGH THE BELOW LINK
ROLE- Associate, Accounts Payable (Gurgaon Location)
GLG 2023 – Frequently Asked Question ?
What is the GLG selection process?
The selection process will be based on a Written test followed by Technical and Hr interviews.
What is the GLG salary for freshers?
The average of 4 Lpa – 6 lpa is based on the reports of Glass door and Ambition Box.
Apply for all Government Jobs Across India CLICK HERE
Disclaimer
The Recruitment Information Provided above is for Informational Purposes only . The above Recruitment Information has been taken from the official site of the Organization. We do not provide any Recruitment guarantee. Recruitment is to be done as per the official recruitment process of the company. We don't charge any fee for providing this job Information.