Exciting opportunity for Join IQVIA as an Project Finance Analyst/Financial Systems Analyst: Job Opening Now Available at IQVIA . Commerce Graduate, BCOM MCOM MBA candidates can apply for the post.
Table of Contents
Complete details are given below:-
Company – IQVIA
Roles – Project Finance Analyst/Financial Systems Analyst
Qualifications – Commerce Graduate, BCOM MCOM MBA
Location – Bangalore/Noida
Work Experience -2-5
Salary -4 LPA – 8 LPA
ABOUT THE COMPANY
IQVIA is a global healthcare technology and services company that provides data, analytics, technology, and contract research services to pharmaceutical, biotech, and medical device companies, as well as to government agencies, healthcare providers, and payers.
The company was formed in 2016 through the merger of IMS Health and Quintiles, both of which were major players in the healthcare services and information industry. IQVIA operates in over 100 countries worldwide and employs over 70,000 people.
IQVIA's services include clinical trial design and management, real-world evidence generation, commercialization and sales support, and consulting services for life sciences companies. The company's data and analytics offerings cover a broad range of healthcare topics, including drug development, market access, patient outcomes, and healthcare system performance.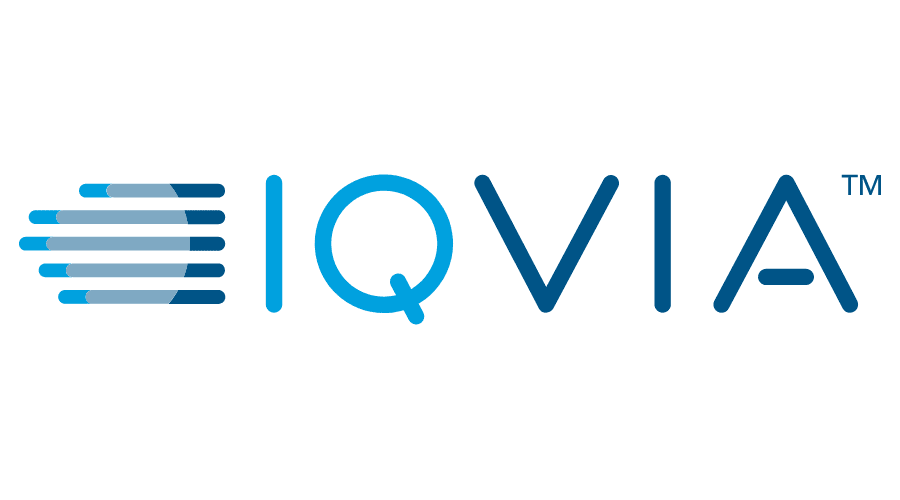 Job Responsibility For Project Finance Analyst
Hands on experience in advanced excel, macro and knowledge and work experience in Spotfire is added advantage.
Ability to understand excel logical functions and work independently and design complex excel based templates and reports.
Develop and maintain daily, weekly and monthly financial analysis as it relates to volume, efficiencies, cycle time, quality, and service
Report on operational / financial metrics, conduct data and business analysis, and present summary of findings to management in a clear, concise, convincing, and actionable format
Provide recommendations to update current MIS to improve reporting efficiency and consistency
Create and maintain daily financial scorecards to track and report on KPIs; assist in volume forecast and capacity planning as needed
Provide support and maintenance to existing management information systems (MIS).
Generate and distribute management reports in accurate and timely manner
Develops MIS documentation to allow for smooth operations and easy system maintenance
Perform data analysis for generating reports on periodic basis
Generate both periodic and ad hoc reports as needed
Develop MIS system for customer management and internal communication
Provide strong reporting and analytical information support to management team
Understand customer problems and provide appropriate technical solutions
Analyze business information to identify process improvements for increasing business efficiency and effectiveness.
Participate in cross-functional meetings to resolve recurring customer issues.
Establish a strong relationship with Team Managers and management through a demonstration of industry knowledge and of the business issues at hand
Increase your selection chances Apply jobs base on your Location Qualification & Experience CLICK HERE
Job Responsibility For Financial Systems Analyst
Administer, as directed, required changes to metadata, updating organizational structures to reflect additions or changes to operating activities.
Assist in the preparation of effective system documentation to accurately describe how the system is maintained and operated with IT.
Create new data elements within the ERP and other systems as required.
Undertake system maintenance and performance monitoring in conjunction with IT and other key users.
Provide user support in the development of system generated reports. Develop reports for users and educate users to develop their own.
Assist in the testing and updating of back-up provisions in conjunction with IT and BCP requirements.
Perform any other duties as assigned.
Skills Required For jobs
Systems Analysis: A Financial Systems Analyst should be skilled in analyzing complex financial systems, identifying problems and inefficiencies, and developing solutions. This includes the ability to develop and maintain system documentation, such as requirements, specifications, and testing plans.
Financial Analysis: A Financial Systems Analyst should have a strong understanding of financial statements, accounting principles, and financial analysis techniques. This includes knowledge of financial ratios, financial modeling, and forecasting.
Database Management: A Financial Systems Analyst should have experience in database management, data modeling, and SQL programming. This includes the ability to design, implement, and maintain complex financial databases.
Communication and Collaboration: A Financial Systems Analyst should have excellent communication skills and the ability to collaborate with cross-functional teams, including finance, IT, and other business stakeholders. This includes the ability to translate technical information into business language and present findings and recommendations to non-technical stakeholders.
Technical Skills: A Financial Systems Analyst should have strong technical skills, including experience with financial software systems, such as ERP, EPM, and financial reporting systems. This includes proficiency in Microsoft Excel, database management tools, and programming languages.
HOW TO APPLY FOR IQVIA 2023 ?
To apply for the IQVIA 2023 interested candidates must follow the procedure outlined below:
Click on the "Apply here" button provided below. You will be redirected to the company official career page.
Click on "Apply Online".
If you have not registered before, create an account.
After registration, login and fill in the application form with all the necessary details.
Submit all relevant documents, if requested (e.g. resume, mark sheet, ID proof).
Provide accurate information in your application.
Verify that all the details entered are correct.
Submit the application process after verification.
ALSO APPLY FOR
CROWDSTRIKE WORK FROM HOME-Customer Onboarding Specialist- VIEW & APPLY
Altus Group- Associate Analyst- VIEW & APPLY
Fresh Prints Work From Home-Marketing Ad Associate- VIEW & APPLY
ITC – Talent Acquisition – VIEW & APPLY
FEDEX – Financial Accountant/Financial AccountanT – VIEW & APPLY
Ameriprise Financial- Financial Planning & Analyst- VIEW & APPLY
Project Finance Analyst
Bangalore – LOCATION
Financial Systems Analyst
Noida– LOCATION
IQVIA 2023 – Frequently Asked Question ?
What is the IQVIA selection process?
The selection process will be based on a Written test followed by Technical and Hr interviews.
What is the IQVIA salary for freshers?
The average of 4 LPA – 8 LPA is based on the reports of Glassdoor and Ambition Box.
Apply for all Government Jobs Across India CLICK HERE
Disclaimer
The Recruitment Information Provided above is for Informational Purposes only . The above Recruitment Information has been taken from the official site of the Organization. We do not provide any Recruitment guarantee. Recruitment is to be done as per the official recruitment process of the company. We don't charge any fee for providing this job Information.