Teradata is hiring Account Payable Analyst and Financial Planning & Analyst (II) for Hyderabad / Mumbai and Gurgaon Location.Candidate should be Commerce Graduate /BCOM /MCOM /MBA to apply for the post with 1-3 years plus of experience.
Table of Contents
Complete details are given below:-
Company – Teradata
Roles – Account Payable Analyst /Financial Planning & Analyst (II)
Qualifications – Commerce Graduate/ BCOM/ Mcom/ MBA
Location – Hyderabad/ Mumbai/ Gurgaon
Work Experience – 1 – 3 Years Plus
Salary – 4 LPA – 6 LPA
ABOUT THE COMPANY
Teradata Corporation is a leading provider of database and analytics-related software, products, and services. The company was founded in 1979 and is headquartered in San Diego, California, USA.
Teradata is known for its advanced data analytics solutions that help businesses analyze and manage large amounts of data efficiently. Its product portfolio includes Teradata Vantage, a cloud-based analytics platform that provides unified analytics for data lakes, data warehouses, and data apps.
Teradata also offers consulting, professional, and support services to its customers to help them optimize their data analytics solutions. The company serves various industries such as banking, retail, healthcare, telecommunications, and more.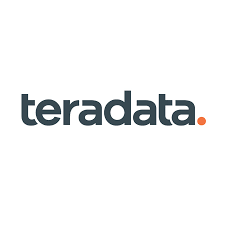 JOB RESPONSIBILITY FOR ACCOUNT PAYABLE ANALYST
Some of the key job responsibilities for Account Payable Analyst –
You need to Process PO and Non PO invoices for multiple countries & currencies
Complete weekly supplier and employee payment run
Your role is to research and resolve payments exceptions and issues
Handle general AP inquiries using ServiceNow incident management tool
Yiou should do Complete bi-monthly intercompany settlements
Support local & corporate accounting managers with invoice and payment discrepancies
Reconcile the AP subledger with the GL; Identify and resolve unaccounted transactions on a regular basis
Complete month-end close proceedings and prepare subledger, purchasing, and expense accrual journals
Assist with internal & external audit requests, as requested
Participate in end-user testing for financial system implementation and upgrades
SKILLS REQUIRED FOR ACCOUNT PAYABLE ANALYST
As an Account Payable Analyst some of the key skills required to perform the job effectively include:
Should posses Passion for numbers, people and customer (internal and external).
Excellent written and spoken English. Networker with excellent interpersonal skills (multicultural environment)
Strong problem solving and analytical capabilities, creativity and flexibility to take relevant actions
Proactive working
Capability to work on deadlines
JOB RESPONSIBILITY FOR FINANCIAL PLANNING & ANALYST (II)
Analysing current and past financial data
Looking at current financial performance and identifying trends
Preparing reports on the above information and communicating the insights of these reports to the wider business
Consulting with the management team to develop long-term commercial plans
Suggesting budgets and improvements based on the above information
Exploring different investment opportunities
Developing financial models and providing financial forecasts
Developing initiatives and policies that may improve financial grow
HOW TO APPLY FOR TERADATA OFF CAMPUS DRIVE 2023 ?
To apply for the Teradata 2023 Off Campus Drive, interested candidates must follow the procedure outlined below:
Click on the "Apply here" button provided below. You will be redirected top Teradata official career page.
Click on "Apply Online".
If you have not registered before, create an account.
After registration, login and fill in the application form with all the necessary details.
Submit all relevant documents, if requested (e.g. resume, mark sheet, ID proof).
Provide accurate information in your application.
Verify that all the details entered are correct.
Submit the application process after verification.
CLICK THE BELOW LINK TO APPLY FOR THE POST
HYDERABAD
MUMBAI / GURGAON
Teradata Off campus 2023 -frequently asked question?
What is the Teradata selection process?
The selection process will be based on a Written test followed by Technical and Hr interviews.
What is the Teradata salary for freshers?
The average of 4 LPA – 6 LPA is based on the reports of Glassdoor and Ambition Box.
Disclaimer
The Recruitment Information Provided above is for Informational Purposes only . The above Recruitment Information has been taken from the official site of the Organization. We do not provide any Recruitment guarantee. Recruitment is to be done as per the official recruitment process of the company. We don't charge any fee for providing this job Information.