Teradata is hiring Finance Operation Analyst for Mumbai and Hyderabad. Candidate should be Bachelor's in business, accounting, or finance. To apply for the post with 0-2 of experience.
Table of Contents
Complete details are given below:-
Company – Teradata
Roles – Finance Operation Senior Analyst
Qualifications – Bachelor's in business, accounting, or finance
Location – Mumbai / Hyderabad
Work Experience – 0-2
Salary – 3 LPA – 5 LPA
ABOUT THE COMPANY
Teradata Corporation is a leading provider of database and analytics-related software, products, and services. The company was founded in 1979 and is headquartered in San Diego, California, USA.
Teradata is known for its advanced data analytics solutions that help businesses analyze and manage large amounts of data efficiently. Its product portfolio includes Teradata Vantage, a cloud-based analytics platform that provides unified analytics for data lakes, data warehouses, and data apps.
Teradata also offers consulting, professional, and support services to its customers to help them optimize their data analytics solutions. The company serves various industries such as banking, retail, healthcare, telecommunications, and more.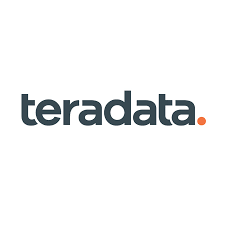 JOB RESPONSIBILITY FOR FINANCE OPERATION SENIOR ANALYST
Some of the key job responsibilities for Finance Operation Analyst
Maintain, update, and correct system information, including GLC errors, project status reporting, and resource contact records.
Complete monthly reconciliations between the major finance systems which integrate into Financial Force.
Liaise with the audit team to complete the monthly, quarterly, and annual audit requests coming from external and internal audit.
Provide guidance to the region teams regarding project health.
Manage Revenue Recognition processing.
Manage Billing requests and ensure invoices are processed in accordance with the contract terms and on time.
Administer Project Setup, Maintenance, and Completion.
Ensure the integrity of the PSA system record.
Generate PSA & IDW (Business Objects) reports on request from Project Managers and proactively secure compliance and data accuracy.
• Provide general business operations support to the regions.
SKILLS REQUIRED FOR FINANCE OPERATION SENIOR ANALYST
As an FINANCE OPERATION SENIOR ANALYST some of the key skills required to perform the job effectively include:
Strong Excel and PowerPoint presentation skills for executive level reporting.
Verbal/written communication and presentation skills, including an ability to effectively communicate with both business and technical teams.
Strong English communication skills (Verbal and Written).
Strong communication skills, ability to work across levels/organizations, ability to build trust-based relationships with senior non-financial managers.
Ability to coordinate multiple tasks in a fast pace environment.
Able to work well under pressure and to very tight deadlines.
Work with confidential information.
Results and success-oriented, conveying a sense of urgency and driving issues to closure.
HOW TO APPLY FOR TERADATA OFF FINANCE OPERATION SENIOR ANALYST 2023 ?
To apply for the Teradata 2023 Off Campus Drive, interested candidates must follow the procedure outlined below:
Click on the "Apply here" button provided below. You will be redirected top Teradata official career page.
Click on "Apply Online".
If you have not registered before, create an account.
After registration, login and fill in the application form with all the necessary details.
Submit all relevant documents, if requested (e.g. resume, mark sheet, ID proof).
Provide accurate information in your application.
Verify that all the details entered are correct.
Submit the application process after verification.
CLICK THE BELOW LINK TO APPLY FOR THE POST
MUMBAI :
HYDERABAD :
Teradata Off campus 2023 -frequently asked question?
What is the Teradata selection process?
The selection process will be based on a Written test followed by Technical and Hr interviews.
What is the Teradata salary for freshers?
The average of 3 LPA – 5 LPA is based on the reports of Glassdoor and Ambition Box.
Disclaimer
The Recruitment Information Provided above is for Informational Purposes only . The above Recruitment Information has been taken from the official site of the Organization. We do not provide any Recruitment guarantee. Recruitment is to be done as per the official recruitment process of the company. We don't charge any fee for providing this job Information.