Morgan is hiring Fund accounting For Mumbai and Bangalore Location. commerce Graduate BCOM/MCOM/MBA/BBA candidate can apply for these post.
Complete details are given below:-
Company – Morgan Stanley
Roles – Manager/ Senior Manager- Fund Accounting and Analyst – Transaction Screening
Qualification – Commerce Graduate BCOM MCOM MBA BBA
Location – Mumbai and Bangalore
Work Experience – 0-3
Salary -6 LPA – 16 LPA
ABOUT THE COMPANY
Morgan Stanley is a leading global financial services firm providing a wide range of investment banking, securities, investment management and wealth management services. The Firm's employees serve clients worldwide including corporations, governments and individuals from more than 1,200 offices in 43 countries.
As a market leader, the talent and passion of our people is critical to our success. Together, we share a common set of values rooted in integrity, excellence and strong team ethics. Morgan Stanley can provide a superior foundation for building a professional career – a place for people to learn, to achieve and grow. A philosophy that balances personal lifestyles, perspectives and needs is an important part of our culture
Morgan Stanley Fund Services (MSFS), a wholly owned subsidiary of Morgan Stanley, provides fund administration services to World's leading hedge funds. MSFS has over 700 professionals with offices in New York, London, Hong Kong, Dublin, Mumbai, Bangalore and Glasgow.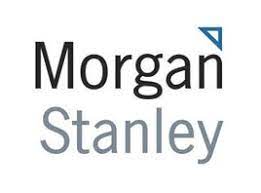 JOBS RESPONSIBILITY FOR Manager/ Senior Manager- Fund Accounting
The following are the role and responsibilities for Manager/ Senior Manager- Fund Accounting :
Provide Accounting solutions to Hedge Funds for independent valuation, investor transparency and regulatory compliance.
Calculation of daily NAV.
Review MSPA to custodian reconciliations. Identify and determine cause. Notify Account Manager of breaks. If break is due to an erroneous or missing transaction in MSPA then make necessary adjustments.
Perform middle office functions including P&L analysis, daily cash projections, calculations of FX transfers required for funding, checking client's contributions & redemptions etc.
Review general ledger exceptions. Identify cause and make necessary adjustments.
Verify performance by reviewing large P&L swings and analyzing income/expense journals for validity.
Adjust activity as necessary for performance (MSPM) processing and reporting.
Responsible for accruing daily or monthly non-security related accruals including management fees and financing accruals.
Process non-automated transactions including OTC derivatives and their related cash movements.
Perform daily and monthly securities pricing analysis.
Validate and process corporate action data.
Providing audit support and assistance to funds in the preparation on financial statements.
Assistance with compliance functions.
SKILLS REQUIRED FOR Manager/ Senior Manager- Fund Accounting
Strong accounting knowledge and expertise in financial instruments and related accounting treatments.
Ability to analyze and interpret financial data and draw meaningful conclusions for clients and stakeholders.
Experience in managing a team of professionals, including mentoring and performance management.
Excellent communication skills, both written and verbal, with the ability to communicate complex financial information to non-financial stakeholders.
Knowledge of industry regulations and compliance requirements, including US GAAP and IFRS.
Proficiency in financial reporting, including the ability to prepare financial statements and related disclosures.
JOBS RESPONSIBILITY FOR Analyst – Transaction Screening
Conduct transaction screening and analysis to identify potential instances of financial crime, such as money laundering, terrorist financing, and fraud.
Review customer and transactional data to detect and investigate suspicious activity and escalate findings to senior team members as appropriate.
Conduct research and due diligence to gather additional information on potentially suspicious activity or clients.
Collaborate with internal stakeholders, such as compliance, legal, and risk, to ensure timely and accurate reporting and escalation of suspicious activity.
Assist with the development and implementation of transaction monitoring rules and procedures to improve the effectiveness of the screening process.
SKILLS REQUIRED FOR Analyst – Transaction Screening
Strong interpersonal, verbal & written communication skills with the ability to apply sound reasoning when delivering services
Flexibility, self-confidence and ability to work in a dynamic environment
Good organizational skills; ability to multi-task efficiently
Good at taking initiative with ability to drive projects forward to completion
Proficient with Excel, Word, and PowerPoint
How To Apply For Manager/ Senior Manager- Fund Accounting and Analyst – Transaction Screening Recruitment 2023 ?
To apply for the Manager/ Senior Manager- Fund Accounting and Analyst – Transaction Screening interested candidates must follow the procedure outlined below:
Click on the "Apply here" button provided below. You will be redirected to the company official career page.
Click on "Apply Online".
If you have not registered before, create an account.
After registration, login and fill in the application form with all the necessary details.
Submit all relevant documents, if requested (e.g. resume, mark sheet, ID proof).
Provide accurate information in your application.
Verify that all the details entered are correct.
Submit the application process after verification.
INTERESTED CANDIDATES CAN APPLY THROUGH THE BELOW LINK
Manager/ Senior Manager- Fund Accounting – MUMBAI
Analyst – Transaction Screening – Bangalore
Morgan Stanley Recruitment – Frequently Asked Question?
What is Morgan Stanley Selection Process?
The selection process will be based on a Written test followed by Technical and HR interviews.
What is the average salary at Morgan Stanley for freshers?
The average of is 6 LPA – 16 LPA based on the reports of Glassdoor and Ambition Box.
Disclaimer
The Recruitment Information Provided above is for Informational Purposes only . The above Recruitment Information has been taken from the official site of the Organization. We do not provide any Recruitment guarantee. Recruitment is to be done as per the official recruitment process of the company. We don't charge any fee for providing this job Information.