Narayana Health is hiring Executive – Finance & Accounts role for Any Graduate,B.com candidate with 1-3 year of experience.
Table of Contents
Complete details are given below:-
Company – Narayana Health
Roles – Executive – Finance & Accounts
Qualifications – Any Graduate, B.com
Location – Delhi
Work Experience – 1-3 Years
Salary – 3 LPA – 5 LPA
ABOUT THE COMPANY
Narayana Health is a leading healthcare provider in India that offers high-quality medical services to patients across the country. The company was founded in 2000 by Dr. Devi Shetty, a renowned cardiac surgeon who had a vision of making quality healthcare accessible and affordable to all.
Narayana Health operates a network of hospitals and clinics that provide a range of medical services, including cardiology, oncology, neurology, orthopedics, and more. The company has over 24 hospitals in India and one in the Cayman Islands, with a total capacity of over 6,500 beds.
One of the key features of Narayana Health is its commitment to providing affordable healthcare services to all, regardless of their financial status. The company offers a range of payment options, including cashless insurance, to ensure that patients can access the care they need without worrying about the cost.
Narayana Health is also known for its innovative healthcare solutions, such as the use of telemedicine to provide remote consultations and surgeries. The company has also developed several new medical technologies and devices to improve patient outcomes and reduce healthcare costs.
In addition to its medical services, Narayana Health is also involved in medical education and research. The company operates several medical colleges and research institutes, including the Narayana Medical College in Nellore, Andhra Pradesh.
Overall, Narayana Health is a leader in the healthcare industry in India, providing high-quality, affordable medical services to patients across the country.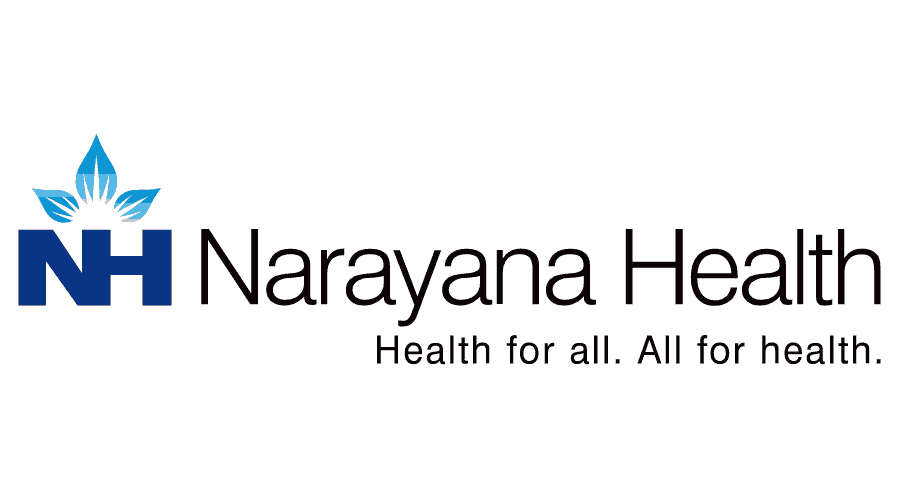 JOB RESPONSIBILITY FOR EXECUTIVE – FINANCE & ACCOUNTS ROLE
To ensure an effective & Efficient system of submission of credit billing effective follow up of collection from cash empaneled credit patients to provide input for review of the terms & Condition of agreements with empaneled organization.
Preparation / alteration of panel bills as per their agreement.
Correction in reports/discharge summary preparation and documents dispatch to various companies.
Prepare of General Advance Passbook.
Attending the patients or their relatives queries time to time.
Maintaining records and registers required to meet NABH standard.
To ensure that all chargeable items & cost are included in the bill.
To ensure timely dispatch of all credit bills of various empaneled organization.
To ensure fulfillment of requirements for submission & dispatch of bills to various empaneled organization well within agreed time frame.
Follow-up for realization from various empaneled organization.
To ensure the hard copy of the bills are submitted physically in the panel office and ensure the acknowledgement is updated in the portal.
To ensure correct bills with proper documentation / Wrapper/reports are submitted into the respective portal to have Zero query.
To ensure the minimum queries are raised in the submitted bills.
Resolution / Reply of queries with in TAT setup by the management.
Maintain daily updated query tracker, bill submission tracker, deduction tracker.
Daily / Weekly report to the HOD/Billing Manager on the issues identified in the bills during submission.
SKILLS REQUIRED FOR EXECUTIVE – FINANCE & ACCOUNTS ROLE
Financial acumen: Strong knowledge of accounting principles, finance, and investment concepts to manage the company's financial activities effectively.
Analytical skills: The ability to analyze financial data and identify trends to create reports that are understandable and actionable.
Attention to detail: Precision and accuracy in record-keeping, ensuring all transactions are accurately recorded and reported.
Communication skills: The ability to clearly and effectively communicate financial information to management, stakeholders, and team members.
Problem-solving skills: The ability to identify and address issues in financial statements, budgeting, or financial analysis.
Knowledge of accounting software: Experience working with accounting software, such as QuickBooks, SAP, or Oracle, and proficiency in Microsoft Excel.
Time management skills: The ability to manage multiple tasks and meet deadlines.
Teamwork: The ability to work collaboratively with other departments, colleagues, and clients.
Adaptability: The ability to adapt to changing business conditions, policies, and procedures.
HOW TO APPLY FOR NARAYANA HEALTH OFF CAMPUS JOB – 2023 ?
To apply for the NARAYANA HEALTH 2023 Off Campus Job, interested candidates must follow the procedure outlined below:
Click on the "Apply here" button provided below. You will be redirected to the NARAYANA HEALTH company official career page.
Click on "Apply Online".
If you have not registered before, create an account.
After registration, login and fill in the application form with all the necessary details.
Submit all relevant documents, if requested (e.g. resume, mark sheet, ID proof).
Provide accurate information in your application.
Verify that all the details entered are correct.
Submit the application process after verification.
INTERESTED CANDIDATE CAN MAIL THEIR RESUME TO GIVEN MAIL ID BELOW
Interested Candidates can share their resume at madhusmita@narayanahealth.org
Narayana Health Off Campus Hiring 2023 – Frequently Asked Question ?
What is Narayana Health?
Narayana Health is a healthcare provider that operates a network of hospitals, clinics, and specialty centers across India and other countries. It was founded in 2000 by Dr. Devi Shetty, a renowned cardiac surgeon.
Where is Narayana Health located?
Narayana Health has hospitals and clinics across India, including in Bangalore, Kolkata, Mumbai, Delhi, and Jaipur. It also has a presence in other countries, such as the Cayman Islands, Mauritius, and the United Arab Emirates.
What is the average salary for Executive – Finance & Accounts role ?
is the average salary for Executive – Finance & Accounts role is 3 LPA – 5 LPA.
Disclaimer
The Recruitment Information Provided above is for Informational Purposes only . The above Recruitment Information has been taken from the official site of the Organization. We do not provide any Recruitment guarantee. Recruitment is to be done as per the official recruitment process of the company. We don't charge any fee for providing this job Information.