Career Opportunity: Phenom is Hiring Executive Facilities&Customer Success Specialist .The qualification for the job is Any Graduate,MBA. The location for the post is Hyderabad,Vishakapatnam.
Table of Contents
Complete details are given below:-
Company – Phenom
Roles – Executive Facilities&Customer Success Specialist
Qualifications – Any Graduate, MBA
Location – Hyderabad,Vishakapatnam
Work Experience – Freshers – 3 Years
Salary – 3 LPA – 6 LPA
ABOUT THE COMPANY
Phenom is a global HR technology company that specializes in providing talent experience management solutions to organizations. The company's talent experience management platform leverages artificial intelligence (AI) and machine learning (ML) to provide personalized and engaging experiences to candidates, employees, and recruiters.
Phenom's platform offers a suite of tools that help organizations attract, engage, and retain top talent. These tools include job search and application management, candidate relationship management, employee engagement and development, and analytics and reporting. The platform is designed to be highly customizable, allowing organizations to tailor the tools to their specific needs.
Headquartered in the United States, Phenom has a global presence with offices in Europe, Asia, and Australia. The company has a team of highly skilled professionals who are passionate about using technology to transform the way organizations manage their talent. Phenom is committed to innovation, and its platform is constantly evolving to meet the changing needs of the HR industry.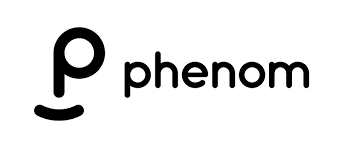 JOB RESPONSIBILITY FOR EXECUTIVE FACILITIES
Facilities management budgeting
Ability to engage the workforce
Project and event management
Candidate should have a knowledge about Networking
Operational and property management & Future orientation
SKILLS REQUIRED FOR EXECUTIVE FACILITIES
Ability to communicate effectively, preferably in English, Hindi and Telugu
Candidate should be profiency in MS Office
JOB RESPONSIBILITY FOR CUSTOMER SUCCESS SPECIALIST
Manage customer accounts and ensure customer success.• Monitor customer satisfaction levels and identify areas for improvement.
Respond to customer inquiries in a timely and professional manner
Develop and maintain relationships with customers
Resolve customer complaints and issues
Develop customer service policies and procedures.
SKILLS REQUIRED FOR CUSTOMER SUCCESS SPECIALIST
Strong verbal and written communication skills
Experience in providing trainings, demos, and participate in webinars/conferences
Knowledge of how enterprise implementations, professional services, support processes work – will be a definite plus.
HOW TO APPLY FOR Phenom OFF CAMPUS JOB – 2023 ?
To apply for the Phenom 2023 Off Campus Job, interested candidates must follow the procedure outlined below:
Click on the "Apply here" button provided below. You will be redirected to the company official career page.
Click on "Apply Online".
If you have not registered before, create an account.
After registration, login and fill in the application form with all the necessary details.
Submit all relevant documents, if requested (e.g. resume, mark sheet, ID proof).
Provide accurate information in your application.
Verify that all the details entered are correct.
Submit the application process after verification.
CLICK THE BELOW LINK TO APPLY FOR THE POST OF PHENOM
EXECUTIVE FACILITIES -HYDERABAD
CUSTOMER SUCCESS SPEACIALIST -VISHAKAPATNAM
Phenom Off Campus Job Hiring 2023 – Frequently Asked Question ?
What is the Phenom selection process?
The selection process in this job will be based on a Written test followed by Technical and Hr interviews.
What is the salary for Training Executive Job at Phenom ?
The average salary for the job is 3 LPA – 6 LPA it is based on the reports of Glassdoor and Ambition Box.
Disclaimer
The Recruitment Information Provided above is for Informational Purposes only . The above Recruitment Information has been taken from the official site of the Organization. We do not provide any Recruitment guarantee. Recruitment is to be done as per the official recruitment process of the company. We don't charge any fee for providing this job Information.