Exciting Career Opportunities at SnowFlake for Collection Analyst Role. Bachelor's Degree in Accounting/Finance candidates can apply for the post.
Table of Contents
Complete details are given below:-
Company – SnowFlake
Roles – Collection Analyst
Qualifications -Bachelor's Degree in Accounting/Finance
Location -Pune
Work Experience – 1-2
Salary – 4 LPA – 6 LPA
ABOUT THE COMPANY
Snowflake is a cloud-based data platform that provides companies with a powerful and scalable solution for managing and analyzing their data. Founded in 2012, Snowflake revolutionized the data warehousing industry by introducing a cloud-native architecture that separates storage and compute, allowing for flexible and efficient data processing.
Snowflake offers a fully managed and highly secure data warehouse that enables organizations to store, process, and analyze large volumes of structured and semi-structured data. It can handle diverse data types, including JSON, XML, Avro, and more, making it versatile for various data analytics and business intelligence applications.
One of the key features of Snowflake is its ability to scale compute resources on-demand, allowing users to dynamically allocate resources based on their workload needs. This elasticity ensures optimal performance and cost-efficiency, as users only pay for the computing power they actually use.
Snowflake's architecture is designed for simplicity and ease of use, with a SQL-based interface that enables users to query and analyze data using familiar tools and languages. It supports a wide range of integration options, allowing seamless connectivity with various data sources and third-party tools.
In addition to its core data warehousing capabilities, Snowflake also provides advanced features for data governance, security, and collaboration. It offers robust access controls, encryption, and auditing features to ensure data privacy and compliance with regulatory requirements.
Snowflake has gained significant popularity among organizations of all sizes and industries, including e-commerce, healthcare, finance, and more. Its cloud-native design, scalability, and performance have made it a preferred choice for modern data analytics and data-driven decision-making.
Overall, Snowflake provides a powerful and user-friendly platform for managing and analyzing data in the cloud. Its ability to handle large volumes of data, scale on-demand, and provide advanced security features has positioned Snowflake as a leading solution for organizations seeking to leverage the power of data for insights and business success.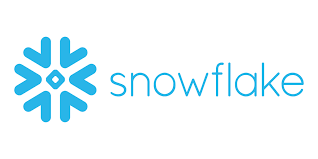 Job Responsibility For Collection Analyst Role
Account Monitoring: Monitor and track customer accounts to identify overdue payments and delinquent accounts. Regularly review aging reports and prioritize collection efforts based on account status.
Payment Follow-Up: Contact customers via phone, email, or mail to follow up on outstanding payments and overdue accounts. Establish effective communication to understand reasons for non-payment and negotiate payment plans or settlements.
Customer Communication: Maintain a professional and customer-centric approach when interacting with customers. Address inquiries, resolve payment disputes, and provide timely and accurate information on outstanding balances, payment terms, and collection policies.
Collection Strategies: Develop and implement effective collection strategies to minimize delinquencies and improve cash flow. Analyze customer payment patterns, identify trends, and propose process improvements to optimize collections.
Payment Reconciliation: Reconcile customer payments, identify discrepancies, and apply payments accurately to customer accounts. Work closely with the accounting or finance team to ensure accurate recording of collections and updates to customer records.
Increase your selection chances Apply jobs base on your Location Qualification & Experience CLICK HERE
Skills Required For Collection Analyst
Financial Analysis: Ability to analyze financial statements, credit reports, and customer payment history to assess creditworthiness and determine appropriate collection strategies. Proficiency in financial analysis techniques and understanding key financial metrics is important.
Communication: Strong communication skills, both verbal and written, to effectively interact with customers, internal teams, and external stakeholders. The ability to clearly and confidently communicate payment terms, negotiate payment plans, and handle difficult conversations is crucial.
Negotiation: Proficiency in negotiation techniques to work with customers and establish payment plans or settlements. The ability to find mutually agreeable solutions while protecting the interests of the organization is essential.
Analytical Skills: Strong analytical and problem-solving skills to analyze collection data, identify trends, and develop strategies for optimizing collection efforts. Proficiency in Excel or other data analysis tools can facilitate data interpretation and reporting.
Attention to Detail: Having a keen eye for detail is critical in reviewing and reconciling customer accounts, identifying discrepancies, and ensuring accuracy in payment application and record-keeping.
HOW TO APPLY FOR SNOWFLAKE RECRUITMENT 2023 ?
To apply for the SnowFlake Recruitment 2023 interested candidates must follow the procedure outlined below:
Click on the "Apply here" button provided below. You will be redirected to the company official career page.
Click on "Apply Online".
If you have not registered before, create an account.
After registration, login and fill in the application form with all the necessary details.
Submit all relevant documents, if requested (e.g. resume, mark sheet, ID proof).
Provide accurate information in your application.
Verify that all the details entered are correct.
Submit the application process after verification.
ROLE- Collection Analyst (Pune)
SnowFlake Recruitment 2023 – Frequently Asked Question ?
What is the SnowFlake selection process?
The selection process will be based on a Written test followed by Technical and Hr interviews.
What is the SnowFlake salary for freshers?
The average of 4 LPA – 6 LPA is based on the reports of Glass door and Ambition Box.
Apply for all Government Jobs Across India CLICK HERE
Disclaimer
The Recruitment Information Provided above is for Informational Purposes only . The above Recruitment Information has been taken from the official site of the Organization. We do not provide any Recruitment guarantee. Recruitment is to be done as per the official recruitment process of the company. We don't charge any fee for providing this job Information.