Exciting opportunity for Join Thoughtspot as an AR & Collection : Job Opening Now Available at Thoughtspot. Commerce Graduate, BCOM, MCOM, MBA candidates can apply for the post.
Table of Contents
Complete details are given below:-
Company – Thoughtspot
Roles – AR & COLLECTION
Qualifications – Commerce Graduate, BCOM MCOM MBA
Location – Bangalore
Work Experience – 1-4 years
Salary – 4 LPA – 6 LPA
ABOUT THE COMPANY
ThoughtSpot is a technology company that provides a search and AI-driven analytics platform to help organizations make better data-driven decisions. The company was founded in 2012 and is headquartered in Sunnyvale, California.
ThoughtSpot's platform allows business users to easily search and analyze complex data using natural language queries. The platform is designed to be user-friendly and does not require technical expertise or coding skills. Users can create custom reports and dashboards, as well as share insights and collaborate with colleagues.
ThoughtSpot serves customers in a variety of industries, including finance, healthcare, retail, and manufacturing. The company has received numerous awards and recognition for its innovative technology and has been named a Gartner Magic Quadrant Leader for Analytics and BI Platforms.
In addition to its core analytics platform, ThoughtSpot also offers a range of additional products and services, including cloud hosting, data integration, and support and training services.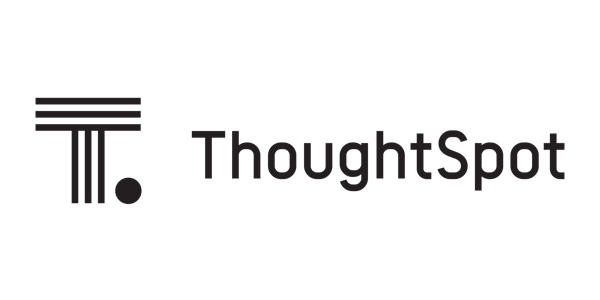 Job Responsibility For AR & COLLECTION
Managing and maintaining customer accounts, ensuring timely payment of outstanding invoices
Communicating with customers regarding their outstanding balances and following up on payment commitments
Investigating and resolving payment discrepancies and disputes
Performing credit checks on new and existing customers to assess creditworthiness
Collaborating with sales and customer service teams to address customer payment issues
Maintaining accurate and up-to-date records of customer account activity and collections efforts
Increase your selection chances Apply jobs base on your Location Qualification & Experience CLICK HERE
Skills Required For AR & COLLECTION
Strong communication skills to interact with customers, colleagues and stakeholders effectively
Analytical and problem-solving skills to investigate and resolve payment discrepancies and disputes
Attention to detail to ensure accurate and timely recording of financial information
Organizational and time-management skills to prioritize tasks and meet deadlines
Customer service skills to provide a positive experience for customers during the collections process
HOW TO APPLY FOR THOUGHTSPOT 2023 ?
To apply for the THOUGHTSPOT 2023 interested candidates must follow the procedure outlined below:
Click on the "Apply here" button provided below. You will be redirected to the company official career page.
Click on "Apply Online".
If you have not registered before, create an account.
After registration, login and fill in the application form with all the necessary details.
Submit all relevant documents, if requested (e.g. resume, mark sheet, ID proof).
Provide accurate information in your application.
Verify that all the details entered are correct.
Submit the application process after verification.
AR & COLLECTION- BANGALORE LOCATION
THOUGHTSPOT 2023 – Frequently Asked Question ?
What is the THOUGHTSPOT selection process?
The selection process will be based on a Written test followed by Technical and Hr interviews.
What is the THOUGHTSPOT salary for freshers?
The average of 4 LPA – 6 LPA is based on the reports of Glassdoor and Ambition Box.
Apply for all Government Jobs Across India CLICK HERE
Disclaimer
The Recruitment Information Provided above is for Informational Purposes only . The above Recruitment Information has been taken from the official site of the Organization. We do not provide any Recruitment guarantee. Recruitment is to be done as per the official recruitment process of the company. We don't charge any fee for providing this job Information.