Exciting Career Opportunities at Unisys for Finance Associate Role. Post Graduate degree in Finance with Accounting bachelors degree candidates can apply for the post.
Table of Contents
Complete details are given below:-
Company – Unisys
Roles -Finance Associate
Qualifications – Post Graduate degree in Finance with Accounting bachelors degree.
Location – Bangalore
Work Experience -1-2 years
Salary – 4 LPA – 5 LPA
ABOUT THE COMPANY
Unisys is a global information technology company that provides innovative solutions and services to clients around the world. With a history dating back to 1873, Unisys has established itself as a trusted partner in helping organizations transform their digital capabilities and achieve business objectives. The company specializes in areas such as cybersecurity, cloud computing, digital workplace solutions, and advanced data analytics. Unisys offers a wide range of services, including consulting, system integration, outsourcing, and infrastructure support, to clients in various industries, including government, financial services, healthcare, and transportation. Known for its expertise in secure and mission-critical environments, Unisys is committed to delivering reliable, scalable, and cutting-edge solutions to address the evolving needs of its clients. With a global presence and a dedicated team of professionals, Unisys continues to drive innovation, enable digital transformation, and help organizations unlock their full potential in the digital era.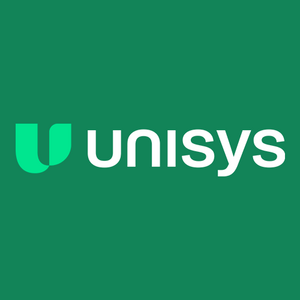 Job Responsibility For Finance Associate Role
Project setup and maintenance of the same in Oracle EBS and Fusion.
Invoice generation in different systems (EBS/Fusion/Oracle Service Contract and GTM).
Work with the CIB team to setup client id as and when required.
Financial reporting .
Supports small projects, project teams and/or initiatives to address business needs in support of a Finance program/process.
Able to solve problems with supervision and seeking guidance when necessary. Responsible for internal reporting which satisfies the needs of Corporate and/or management.
Increase your selection chances Apply jobs base on your Location Qualification & Experience CLICK HERE
Skills Required For Finance Associate
Financial Analysis: Proficiency in analyzing financial data, interpreting financial statements, and conducting financial modeling. This includes understanding key financial ratios, profitability analysis, and assessing financial performance.
Accounting Knowledge: Familiarity with accounting principles, practices, and standards. Understanding concepts such as accruals, financial statements, general ledger, and chart of accounts is essential for financial analysis and reporting.
Excel and Financial Tools: Strong proficiency in Microsoft Excel for financial modeling, data analysis, and creating financial reports. Familiarity with financial software tools such as ERP systems, budgeting software, and data visualization tools can also be advantageous.
Attention to Detail: Being meticulous and thorough in reviewing financial data, ensuring accuracy in calculations, and spotting errors or inconsistencies is crucial for maintaining financial integrity.
Financial Reporting: Ability to prepare and present financial reports, including monthly, quarterly, and annual financial statements. This includes providing analysis, variance explanations, and insightful commentary to stakeholders.
HOW TO APPLY FOR UNISYS 2023 ?
To apply for the Unisys Recruitment 2023 interested candidates must follow the procedure outlined below:
Click on the "Apply here" button provided below. You will be redirected to the company official career page.
Click on "Apply Online".
If you have not registered before, create an account.
After registration, login and fill in the application form with all the necessary details.
Submit all relevant documents, if requested (e.g. resume, mark sheet, ID proof).
Provide accurate information in your application.
Verify that all the details entered are correct.
Submit the application process after verification.
ROLE- Finance Associate
Unisys Recruitment 2023 – Frequently Asked Question ?
What is the Unisys selection process?
The selection process will be based on a Written test followed by Technical and Hr interviews.
What is the Unisys salary for freshers?
The average of 4 LPA – 5 LPA is based on the reports of Glass door and Ambition Box.
Apply for all Government Jobs Across India CLICK HERE
Disclaimer
The Recruitment Information Provided above is for Informational Purposes only . The above Recruitment Information has been taken from the official site of the Organization. We do not provide any Recruitment guarantee. Recruitment is to be done as per the official recruitment process of the company. We don't charge any fee for providing this job Information.