Exciting Job Opportunity at UnitedLex for Analyst – Invoicing Roles.Commerce Graduate, Bachelor's Degree in in accounting or finance,BCOM can apply for the post.
Table of Contents
The complete details of this jobs are as follows :
Company – UnitedLex Work From HOME
Role – Analyst – Invoicing
Qualification – Commerce Graduate, Bachelor's Degree in in accounting or finance, BCOM
Experience –0-2
Location – Remote ( Hiring Office Gurgaon)
Salary – 3lpa- 6lpa
ABOUT COMPANY
UnitedLex is a leading global provider of legal and business solutions, specializing in technology-driven legal services. With a strong focus on innovation, UnitedLex helps organizations transform their legal operations and optimize business outcomes. The company offers a wide range of services, including contract management, litigation support, intellectual property management, legal research, and compliance solutions.
UnitedLex leverages advanced technologies, such as artificial intelligence and machine learning, to enhance efficiency and accuracy in legal processes. By harnessing data analytics and automation, they streamline workflows, reduce costs, and improve decision-making capabilities for their clients. With a global presence and a team of skilled legal professionals, UnitedLex serves clients across various industries, including Fortune 500 companies, law firms, and government organizations.
Recognized for their expertise and client-centric approach, UnitedLex has established a reputation for delivering comprehensive legal solutions tailored to meet the unique needs of each client. By combining domain knowledge, technology, and process expertise, UnitedLex enables organizations to optimize their legal operations, mitigate risks, and drive strategic growth in an increasingly complex business landscape.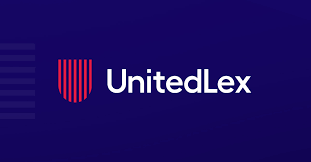 What You Will Be Doing As An Analyst – Invoicing?
Invoice Generation: Creating accurate and timely invoices based on provided information, such as sales orders, contracts, or project details.
Billing Analysis: Examining billing data and ensuring accuracy, completeness, and compliance with relevant policies, contracts, and regulations.
Billing Discrepancy Resolution: Identifying and resolving any discrepancies or issues related to billing, such as incorrect pricing, missing information, or payment disputes.
Client Communication: Interacting with clients to address inquiries, clarify billing details, and provide support in resolving any invoicing-related concerns.
Documentation and Record-Keeping: Maintaining proper documentation of billing records, invoices, and supporting documents for auditing and reference purposes.
Skills Required For An Analyst – Invoicing
Financial Acumen: Strong understanding of financial principles, including billing processes, revenue recognition, and basic accounting principles.
Attention to Detail: Exceptional attention to detail is crucial to ensure accuracy in invoicing, identify discrepancies, and maintain precise records.
Analytical Skills: Proficiency in analyzing billing data, identifying patterns, and conducting financial analysis to ensure accuracy and optimize billing processes.
Communication Skills: Effective verbal and written communication skills to interact with clients, internal stakeholders, and resolve billing-related queries or disputes.
Increase your selection chances Apply jobs base on your Location Qualification & Experience CLICK HERE
HOW TO APPLY FOR UNITEDLEX 2023 ?
To apply for the Unitedlex 2023 Off Campus Drive – interested candidates must follow the procedure outlined below:
Click on the "Apply here" button provided below. You will be redirected to Unitedlex company official career page.
Click on "Apply Online".
If you have not registered before, create an account.
After registration, login and fill in the application form with all the necessary details.
Submit all relevant documents, if requested (e.g. resume, mark sheet, ID proof).
Provide accurate information in your application.
Verify that all the details entered are correct.
Submit the application process after verification.
INTERESTED CANDIDATES CAN APPLY THROUGH THE BELOW LINK
ROLE- Analyst – Invoicing
UnitedLex – Frequently Asked Question ?
What is the UnitedLex selection process?
The selection process will be based on a Written test followed by Technical and HR interviews.
What is the average salary for the post?
The average salary is 3 LPA – 6 LPA for the this role.
Apply for all Government Jobs Across India CLICK HERE
DISCLAIMER:
The Recruitment Information Provided above is for Informational Purposes only . The above Recruitment Information has been taken from the official site of the Organization. We do not provide any Recruitment guarantee. Recruitment is to be done as per the official recruitment process of the company. We don't charge any fee for providing this job Information.