Accelerate Your Career: Accenture Now Hiring Record to Report & Finance Process Professionals.BCOM ,BBA,ANY GRADUATE candidate can apply for the post.
Table of Contents
Complete details are given below:-
Company –Accenture
Role -Record to Report & Finance Process
Qualification – BCOM ,BBA,ANY GRADUATE
Experience –0-3
Location – Gurgaon,bangalore
Salary –4 LPA – 5 LPA
ABOUT COMPANY
Accenture is a global professional services company that provides a wide range of services and solutions in the areas of strategy, consulting, digital, technology, and operations. It operates in more than 200 cities across 120 countries and serves clients in various industries, including communications, media, technology, financial services, healthcare, and more.
The company was founded in 1989 and has since grown to become one of the world's largest consulting firms. Accenture works with organizations to help them improve their performance, innovate, and transform their businesses through the use of technology and data-driven insights.
Accenture offers a diverse portfolio of services, including management consulting, technology consulting, interactive marketing, and outsourcing services. Its capabilities span areas such as artificial intelligence, cloud computing, cybersecurity, digital transformation, analytics, and more.
The company places a strong emphasis on innovation and invests heavily in research and development. It has also established strategic partnerships with leading technology companies to leverage their expertise and deliver innovative solutions to clients.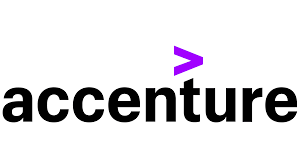 What You Will Be Doing As Record to Report
General Ledger (GL) Maintenance: You will oversee the general ledger system, ensuring that all financial transactions are properly recorded, classified, and reconciled. This includes posting journal entries, reviewing account balances, and maintaining chart of accounts.
Financial Reporting: You will be responsible for generating timely and accurate financial reports, such as balance sheets, income statements, and cash flow statements. These reports provide a comprehensive view of the organization's financial performance and position.
Month-End and Year-End Close: You will play a crucial role in the month-end and year-end closing processes, which involve activities such as reconciling accounts, analyzing variances, preparing accruals and provisions, and ensuring the accurate recording of financial data.
Financial Analysis: You may be involved in analyzing financial data and providing insights to support decision-making. This could include conducting variance analysis, identifying trends, and preparing management reports to aid in budgeting and forecasting processes.
What You Will Be Doing As Finance Process
Financial Analysis: Conducting analysis of financial data to assess the financial health and performance of the organization. This may involve preparing financial reports, identifying trends, and making recommendations based on your findings.
Budgeting and Forecasting: Collaborating with different departments to develop and manage budgets for the organization. This includes creating financial forecasts, monitoring actual expenses against budgeted amounts, and providing insights to improve financial planning.
Financial Reporting: Preparing financial statements, including balance sheets, income statements, and cash flow statements, in compliance with accounting standards. These reports provide stakeholders with an overview of the organization's financial position and performance.
Accounts Payable and Receivable: Managing the accounts payable process, which involves processing and recording invoices, ensuring timely payments to vendors, and maintaining accurate records. On the other hand, accounts receivable involves billing customers, tracking outstanding payments, and managing collections.
Skills Required for the job
Financial Analysis: Strong analytical skills to interpret and analyze financial data, identify trends, and draw meaningful insights to support decision-making.
Accounting Knowledge: Proficiency in accounting principles, financial statements, and understanding of financial transactions to ensure accurate recording, reporting, and compliance.
Financial Planning and Budgeting: Ability to create, manage, and analyze budgets, forecasts, and financial plans to support organizational goals and optimize resource allocation.
Financial Systems and Software: Familiarity with financial software, enterprise resource planning (ERP) systems, and proficiency in spreadsheet applications (e.g., Microsoft Excel, Google Sheets) for data analysis, modeling, and reporting.
Attention to Detail: Strong focus on accuracy and precision in financial analysis, data entry, and financial statement preparation to ensure reliable and error-free reporting.
Problem-Solving: Ability to identify financial challenges, analyze complex situations, and develop creative solutions to improve financial performance and efficiency.
Increase your selection chances Apply jobs base on your Location Qualification & Experience CLICK HERE
HOW TO APPLY FOR Accenture 2023 ?
To apply for the Accenture 2023 Off Campus Drive – interested candidates must follow the procedure outlined below:
Click on the "Apply here" button provided below. You will be redirected to Accenture company official career page.
Click on "Apply Online".
If you have not registered before, create an account.
After registration, login and fill in the application form with all the necessary details.
Submit all relevant documents, if requested (e.g. resume, mark sheet, ID proof).
Provide accurate information in your application.
Verify that all the details entered are correct.
Submit the application process after verification.
INTERESTED CANDIDATES CAN APPLY THROUGH THE BELOW LINK
Record to Report-gurgaon location
Finance Process-Bangalore location
Accenture – Frequently Asked Question?
What is the Accenture selection process?
The selection process will be based on a Written test followed by Technical and HR interviews.
What is the average salary for the post?
The average salary is 4 LPA – 5 LPA for the this role.
Apply for all Government Jobs Across India CLICK HERE
DISCLAIMER:
The Recruitment Information Provided above is for Informational Purposes only . The above Recruitment Information has been taken from the official site of the Organization. We do not provide any Recruitment guarantee. Recruitment is to be done as per the official recruitment process of the company. We don't charge any fee for providing this job Information.