FactSet Recruitment 2023 for the post of Research Analyst.The location for the off campus recruitment is Hyderabad.Any Graduate/ MBA pass out candidate can apply for the post having 0-3 Years of experience.
Table of Contents
Complete details are given below:-
Company – FactSet
Roles – Research Analyst
Qualifications – Any Graduate/ MBA
Location – Hyderabad
Work Experience – 0-3 Years
Salary – 4 LPA – 5 LPA
ABOUT THE COMPANY
FactSet is an American financial data and software company headquartered in Norwalk, Connecticut, United States. The company provides integrated data and software. For fiscal year 2021, It's total ASV and professional services revenues were $1.68 billion.Fact Sets total market value is approximately $15 Billion.
The company provides client support & learning, implementation services, business advisory, data delivery, index services, portfolio data management, and transition services.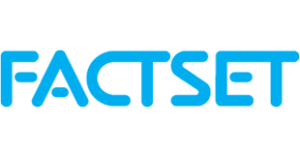 JOB RESPONSIBILITIES FOR THE POST OF RESEARCH ANALYST
Some of the key Job responsibilities as Research Analyst for FactSet Recruitment 2023 :
Supply accurate and reliable demographic and statistical financial market data to internal database and to internal/external clientele; Focus on ensuring the integrity of the company's financial market information ; Fulfill the research/analytical/ market study needs, required/ requested by the external clients in order to procure and retain future and current business ; Support clients on data queries ; The job also involves reporting & maintaining records of work done
90% – Collect, analyze and process financial market data from various data sources and into the database utilized by the team. Ensure the integrity of the company's financial market information. Complete, timely and accurate database Accurate and reliable data for the client
10% Audit Resolutions/fix and recommendations for market specific guidelines. Audit resolution sign off. Creation and refinement of market specific guides. Accurate and reliable data for the client
SKILLS REQUIRED FOR RESEARCH ANALYST
The skills required as Research Analyst For FactSet Recruitment 2023 :
Undergraduate degree in Commerce / Business Management/ Finance/Accounting /Economics or equivalent Be able to effectively understand the content/market (s) handled
Computer Literacy Effectively use the database and software for collection and processing of content/data
Analytical skills and detail orientation To ensure accuracy of data
Knowledge of financial markets and accountancy (as needed) To ensure effective understanding of assigned content/market
Graduate in Commerce / Business Management / Finance / Accounting / Economics or equivalent ;
Numerical skills To ensure understanding of the financial data to be collected and/or processed
Good Numerical Skills
Computer literate
Analytical Skills and detail-oriented
Good knowledge of Accountancy
Understanding of Financial Markets
Successfully completed internal department training;
Additional prerequisite for Production Support
Completed on-line training in the use of FactSet workstation
HOW TO APPLY FOR FACTSET RECRUITMENT 2023 ?
To apply for the FactSet Recruitment 2023 interested candidates must follow the procedure outlined below:
Click on the "Apply here" button provided below. You will be redirected to the company official career page.
Click on "Apply Online".
If you have not registered before, create an account.
After registration, login and fill in the application form with all the necessary details.
Submit all relevant documents, if requested (e.g. resume, mark sheet, ID proof).
Provide accurate information in your application.
Verify that all the details entered are correct.
Submit the application process after verification.
INTERESTED CANDIDATE CAN APPLY FOR THE POST THROUGH THE APPLY LINK GIVEN BELOW 👇
FactSet Recruitment 2023 – Frequently Asked Question ?
What is the FactSet selection process?
The selection process will be based on a Written test followed by Technical and Hr interviews.
What is the FactSet salary for freshers?
The average of 4 LPA – 5 LPA is based on the reports of Glassdoor and Ambition Box.
Disclaimer
The Recruitment Information Provided above is for Informational Purposes only . The above Recruitment Information has been taken from the official site of the Organization. We do not provide any Recruitment guarantee. Recruitment is to be done as per the official recruitment process of the company. We don't charge any fee for providing this job Information.