FIS hiring for Financial Service Associate. The company is looking for Commerce Graduate BCOM MCOM .The location for the job is Hyderabad.
Table of Contents
Complete details are given below:-
Company – FIS
Roles – Financial Service Associate
Qualifications -Commerce Graduate BCOM MCOM
Location – Hyderabad
Work Experience -0-1
Salary -3 .6 LPA – 5 LPA
ABOUT THE COMPANY
FIS (Fidelity National Information Services) is a global leader in financial technology solutions. The company provides a wide range of technology solutions and services to financial institutions, merchants, and businesses around the world. FIS serves clients in more than 130 countries and has over 55,000 employees worldwide.
FIS offers a comprehensive suite of technology solutions that cover the entire financial services industry, including banking, payments, capital markets, wealth management, and insurance. The company's products and services include core banking systems, payment processing solutions, risk management software, financial advice and wealth management platforms, and more.
FIS has a strong commitment to innovation and is continually investing in new technologies to stay at the forefront of the financial services industry. The company is also focused on providing exceptional customer service and support to its clients, helping them to achieve their business objectives.
Overall, FIS is a trusted partner for financial institutions and businesses worldwide, providing them with the technology, expertise, and support they need to succeed in a rapidly changing and increasingly competitive industry.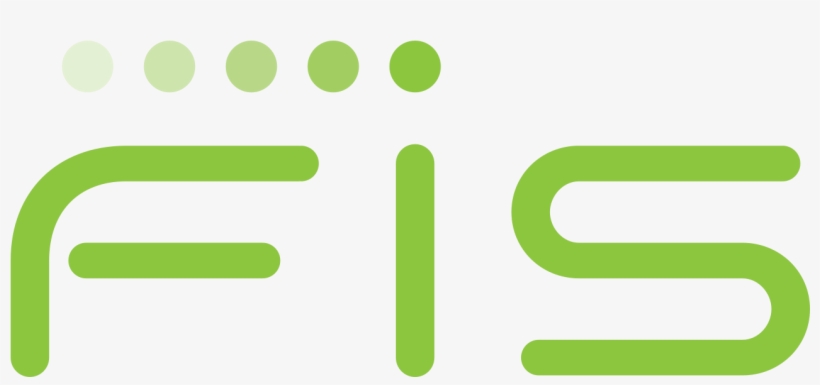 JOB RESPONSIBILITIES FOR THE POST OF FINANCIAL SERVICE ASSOCIATE
Some of the key Job responsibilities as Financial Service Associate for FIS Recruitment 2023 :
Ensure that all assigned transaction processing and quality control are completed in accordance with the quality standards and turnaround times set by the Client Delivery – Operations.
Perform all assigned transaction processing, quality control, and associated tasks and ensure that all work is completed in accordance with Client Delivery – Operations policies, procedures and governing regulations.
Assisting clients with financial transactions, such as opening and closing accounts, processing payments, and handling deposits and withdrawals.
Carry out assigned system testing functions. Participate and provide feedback to business process and procedural realignment projects.
Providing financial advice and guidance to clients, including explaining financial products and services, analyzing financial data, and helping clients make informed decisions.
Identifying and addressing customer needs, resolving issues, and escalating complex problems to senior staff when necessary.
Maintaining accurate records of financial transactions and customer interactions, and ensuring compliance with regulatory requirements.
Collaborating with other members of the financial services team, such as financial advisors, bankers, and investment professionals, to deliver comprehensive financial solutions to clients.
SKILLS REQUIRED FOR FINANCIAL SERVICE ASSOCIATE
The skills required as Financial Service Associate for FIS Recruitment 2023 :
Good English language skills
0-1 years' experience in working with data will be a plus
Excellent communication skills, persistence and tact
Ability to work with a team within a global/international environment
Computer literate with experience working in a Windows environment
Strong analytical skills with a keen eye for details
Team player with good interpersonal skills
Ability to prioritize workload and meet deadlines
Handle internal customers' inquiries, ability to make decision and work independently
HOW TO APPLY FOR FIS RECRUITMENT 2023 ?
To apply for the FIS 2023 interested candidates must follow the procedure outlined below:
Click on the "Apply here" button provided below. You will be redirected to the company official career page.
Click on "Apply Online".
If you have not registered before, create an account.
After registration, login and fill in the application form with all the necessary details.
Submit all relevant documents, if requested (e.g. resume, mark sheet, ID proof).
Provide accurate information in your application.
Verify that all the details entered are correct.
Submit the application process after verification.
Interested Candidates Can Apply Through the Apply Link Given Below
FINANCIAL SERVICE ASSOCIATE
FIS Recruitment 2023 – Frequently Asked Question ?
What is the FIS selection process?
The selection process will be based on a Written test followed by Technical and Hr interviews.
What is the FIS salary for freshers?
The average of 3 .6 LPA – 5 LPA is based on the reports of Glassdoor and Ambition Box.
Disclaimer
The Recruitment Information Provided above is for Informational Purposes only . The above Recruitment Information has been taken from the official site of the Organization. We do not provide any Recruitment guarantee. Recruitment is to be done as per the official recruitment process of the company. We don't charge any fee for providing this job Information.