Lenovo off Campus Drive 2023 for AP Channel Specialist Role. Any Graduate, BCOM Candidates can apply for the post.
Table of Contents
The complete details of this jobs are as follows :
Company – Lenovo
Role – AP Channel Specialist
Qualification – Any Graduate, BCOM
Experience – 0-2 Years
Location – Gurgaon
Salary – 3 LPA – 5 LPA
ABOUT COMPANY
Lenovo is a multinational technology company headquartered in Beijing, China. It is one of the leading manufacturers of personal computers, laptops, tablets, smartphones, and other electronic devices. Here are some key details about Lenovo:
Establishment and Growth: Lenovo was founded in 1984 in Beijing, China, initially under the name "Legend." It started as a computer distributor and later expanded into manufacturing its own computers. Over the years, Lenovo has experienced significant growth and has become a global player in the technology industry.
Product Range: Lenovo offers a wide range of products for both personal and professional use. It manufactures and sells laptops, desktop computers, tablets, smartphones, workstations, servers, storage devices, and other electronic accessories. Lenovo's product lineup includes various series such as ThinkPad, IdeaPad, Yoga, Legion, and Moto.
Global Presence: Lenovo has a global presence and operates in over 180 countries. It has established a strong market presence in both developed and emerging markets, catering to the needs of consumers, businesses, and institutions worldwide.
Innovation and Research: Lenovo emphasizes innovation and invests heavily in research and development. The company focuses on developing cutting-edge technologies, improving user experience, and creating innovative products. It collaborates with partners and engages in strategic acquisitions to enhance its technological capabilities.
Quality and Reliability: Lenovo is known for its commitment to quality and reliability. The company follows rigorous testing and quality control processes to ensure that its products meet high standards and provide a satisfactory user experience. Lenovo's reputation for quality has contributed to its success in the global market.
Strategic Partnerships: Lenovo has formed strategic partnerships with various technology companies and organizations. Notably, in 2005, Lenovo acquired IBM's Personal Computing Division, including the iconic ThinkPad brand, which significantly expanded its market presence and strengthened its position in the global PC market.
Sustainability: Lenovo is committed to sustainable practices and environmental stewardship. The company aims to minimize its environmental footprint by reducing energy consumption, promoting recycling programs, and developing eco-friendly products. Lenovo has received recognition for its sustainability initiatives and has been included in sustainability indices.
Software and Services: In addition to hardware products, Lenovo provides a range of software solutions and services. This includes pre-installed software, system management tools, cloud services, and support services. Lenovo also offers customization options to meet specific customer requirements.
Brand Recognition: Lenovo is a well-recognized and respected brand in the technology industry. Its products have received numerous awards and accolades for design, performance, and innovation. The company continues to invest in marketing and brand building to maintain its market position and connect with customers globally.
Community Engagement: Lenovo actively engages in community engagement and corporate social responsibility initiatives. The company supports education programs, digital inclusion efforts, and environmental conservation projects, aiming to make a positive impact on society.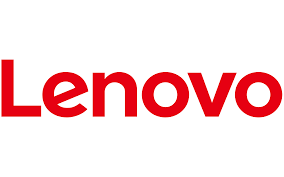 What You Will Be Doing As An AP Channel Specialist
To create an annual and quarterly business plan that meet or beat revenue and profit objectives for IDG Specialized channel business
Define a market strategy and related programs to ensure proper market coverage
Work with in-country counterparts to create quarterly campaigns to drive channel activations and deepen SOW
Drive demand generation activities a timely manner
Identify business issues before they occur and execute mitigation plans
Ensure interaction and feedback from Distribution Partners and Specialized T2 Partners
Provide feedback to WW on local needs, demands and solutions
Track and report business within the business management framework
Ensure tight alignment with control and compliance processes
Review and report business performance on a regular basis
Skills Required For AP Channel Specialist
Accounts Payable Knowledge: A strong understanding of accounts payable principles, processes, and best practices is essential. This includes knowledge of invoice processing, vendor management, payment terms, and reconciliation procedures.
Attention to Detail: AP Channel Specialists need to have excellent attention to detail to accurately review and process invoices, match them with purchase orders or contracts, and ensure that all supporting documentation is complete. Attention to detail helps to minimize errors and discrepancies in the accounts payable process.
Organizational Skills: AP Channel Specialists handle a significant amount of paperwork, invoices, and vendor communications. Strong organizational skills are necessary to manage and prioritize tasks effectively, maintain records, and meet deadlines.
Analytical Skills: Analytical skills are important for an AP Channel Specialist to review and analyze financial data related to accounts payable. They should be able to identify discrepancies, reconcile accounts, and analyze vendor statements to ensure accuracy.
Communication Skills: Effective communication skills are essential for an AP Channel Specialist to interact with vendors, internal stakeholders, and colleagues. They should be able to communicate professionally and clearly, both verbally and in writing, to resolve inquiries, clarify payment terms, and build positive relationships.
Problem-Solving Abilities: AP Channel Specialists encounter various challenges, such as resolving discrepancies, managing vendor inquiries, and addressing payment issues. Strong problem-solving skills are necessary to identify the root causes of problems, propose solutions, and implement process improvements.
Software Proficiency: AP Channel Specialists utilize accounting software and other related tools to process invoices, track payments, and generate reports. Proficiency in relevant accounting software and Microsoft Excel is typically required to perform tasks efficiently.
Compliance and Regulatory Knowledge: AP Channel Specialists should have knowledge of relevant accounting regulations and compliance requirements. This includes understanding tax regulations, vendor compliance, and data protection laws related to accounts payable.
Teamwork and Collaboration: AP Channel Specialists often work as part of a team, collaborating with colleagues from different departments such as procurement, finance, and vendor management. They should be able to work collaboratively, share information, and contribute to the overall success of the accounts payable function.
Adaptability: The ability to adapt to changes in processes, systems, and priorities is crucial for an AP Channel Specialist. They should be open to learning new technologies, staying updated on industry trends, and adapting to evolving organizational needs.
Increase your selection chances Apply jobs base on your Location Qualification & Experience CLICK HERE
HOW TO APPLY FOR Lenovo 2023 ?
To apply for the Lenovo 2023 Off Campus Drive – interested candidates must follow the procedure outlined below:
Click on the "Apply here" button provided below. You will be redirected to Lenovo company official career page.
Click on "Apply Online".
If you have not registered before, create an account.
After registration, login and fill in the application form with all the necessary details.
Submit all relevant documents, if requested (e.g. resume, mark sheet, ID proof).
Provide accurate information in your application.
Verify that all the details entered are correct.
Submit the application process after verification.
INTERESTED CANDIDATES CAN APPLY THROUGH THE BELOW LINK
AP Channel Specialist Role – Gurgaon
Lenovo – Frequently Asked Question ?
What is the Lenovo selection process?
The selection process will be based on a Written test followed by Technical and HR interviews.
What is the average salary for the post?
The average salary is 3 LPA – 5 LPA for the this role.
Apply for all Government Jobs Across India CLICK HERE
DISCLAIMER:
The Recruitment Information Provided above is for Informational Purposes only . The above Recruitment Information has been taken from the official site of the Organization. We do not provide any Recruitment guarantee. Recruitment is to be done as per the official recruitment process of the company. We don't charge any fee for providing this job Information.