Travclan Mega off campus Drive 2023 : Hiring As Finance Intern role . Commerce graduate,bcom,mcom,mba Candidates can apply for the post.
Table of Contents
Travclan Mega off campus Drive 2023 – Overview
Company – Travclan
Role – Finance Intern
Qualification – Commerce graduate,bcom,mcom,mba
Experience – Fresher
Location – Delhi
Salary- Stipend Rs.15000 per month + Certificate on successful completion of internship.
ABOUT Travclan COMPANY
Travclan is a technology-driven platform that provides solutions for the travel and hospitality industry. This innovative company focuses on streamlining financial processes, particularly for travel agencies and suppliers. Travclan's platform offers tools for automation, reconciliation, and financial management, which help businesses in the travel sector save time and reduce operational costs. By simplifying complex financial transactions and improving transparency, Travclan aims to enhance efficiency and profitability in the travel industry.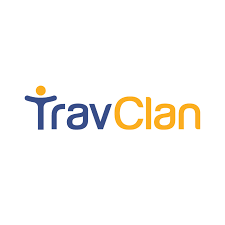 Travclan Mega off campus Drive 2023 – Finance Intern Responsibilities
Financial Data Entry and Analysis: Assisting in the entry and analysis of financial data, including transactions, expenses, and revenues, to contribute to financial reporting and decision-making processes.
Assisting with Audits: Supporting the finance team in preparing documentation, conducting research, and organizing information for internal or external audits to ensure compliance with financial regulations and standards.
Financial Reporting Support: Assisting in the preparation of financial reports, statements, and presentations by gathering and organizing relevant financial data and information.
Administrative Support: Providing administrative support to the finance team, including organizing files, scheduling meetings, and assisting with general office tasks as needed.
Research and Special Projects: Conducting research on financial trends, industry standards, and best practices to contribute to special projects or initiatives within the finance department, providing valuable insights and recommendations.
Travclan Mega off campus Drive 2023 – Skills Required
Financial Analysis: Ability to analyze and interpret financial data, including financial statements and reports, to provide meaningful insights and recommendations.
Proficiency in Excel: Strong proficiency in using spreadsheet software, such as Microsoft Excel, for data entry, financial modeling, and analysis.
Attention to Detail: Strong attention to detail to ensure accuracy in financial data entry, analysis, and reporting.
Time Management: Effective time management skills to prioritize tasks, meet deadlines, and manage multiple projects simultaneously in a fast-paced work environment.
Communication Skills: Strong written and verbal communication skills to effectively communicate financial information and insights, collaborate with team members, and present findings to stakeholders.
Increase your selection chances Apply jobs base on your Location Qualification & Experience CLICK HERE
HOW TO APPLY FOR Travclan Mega off campus Drive 2023 ?
To apply for the Travclan Mega off campus Drive 2023 – interested candidates must follow the procedure outlined below:
Click on the "Apply here" button provided below. You will be redirected to Travclan Mega off campus Drive 2023 company official career page.
Click on "Apply Online".
If you have not registered before, create an account.
After registration, login and fill in the application form with all the necessary details.
Submit all relevant documents, if requested (e.g. resume, mark sheet, ID proof).
Provide accurate information in your application.
Verify that all the details entered are correct.
Submit the application process after verification.
INTERESTED CANDIDATES CAN APPLY THROUGH THE BELOW LINK
Role – Finance Intern (Delhi Location)
Travclan Mega off campus Drive 2023 – Frequently Asked Question ?
What is the Travclan selection process?
The selection process will be based on a Written test followed by Technical and HR interviews.
What is the average salary for the post?
The average salary is Stipend Rs.15000 per month + Certificate on successful completion of internship. for the this role.
Apply for all Government Jobs Across India CLICK HERE
DISCLAIMER:
The Recruitment Information Provided above is for Informational Purposes only . The above Recruitment Information has been taken from the official site of the Organization. We do not provide any Recruitment guarantee. Recruitment is to be done as per the official recruitment process of the company. We don't charge any fee for providing this job Information.