CIBT Hiring for Junior Accountant post. Commerce Graduate, BCOM, MCOM, MBA Candidates can apply for the post.
Table of Contents
The complete details of this jobs are as follows :
Company – CIBT
Role – Junior Accountant
Qualification – Commerce Graduate, BCOM, MCOM, MBA
Experience – 1-3 Years
Location – Gurgaon
Salary – 4 LPA – 5 LPA
ABOUT COMPANY
CIBT (Commercial International Bank (Egypt) S.A.E.) is one of Egypt's leading financial institutions, providing a wide range of banking and financial services. Here are some key details about CIBT:
History and Establishment: CIBT was established in 1975 as a joint venture between the National Bank of Egypt and the Chase Manhattan Bank. Over the years, it has grown to become one of Egypt's largest and most influential banks.
Scope of Operations: CIBT offers a comprehensive range of banking products and services to individuals, businesses, and corporate clients. These services include retail banking, corporate banking, investment banking, treasury services, and asset management.
Retail Banking: CIBT provides various retail banking services, including savings accounts, current accounts, personal loans, credit cards, mortgages, and wealth management solutions. It aims to cater to the diverse financial needs of individual customers.
Corporate Banking: CIBT offers a wide array of corporate banking services, including corporate finance, trade finance, cash management, project finance, and syndicated loans. It serves corporate clients across various sectors, supporting their growth and expansion plans.
Investment Banking: CIBT provides investment banking services, such as mergers and acquisitions advisory, underwriting, capital market solutions, and equity research. It helps clients raise capital, execute strategic transactions, and access investment opportunities.
Digital Banking and Innovation: CIBT has been at the forefront of adopting digital technologies to enhance customer experience and improve efficiency. It offers online and mobile banking platforms, enabling customers to access their accounts, make transactions, and avail banking services conveniently.
International Presence: While primarily operating in Egypt, CIBT has expanded its footprint internationally. It has a presence in several countries, including the United Arab Emirates, United States, United Kingdom, China, and more, serving global clients and facilitating international business.
CIBT has received recognition and awards for its performance, customer service, and corporate governance. It strives to maintain its position as a leading bank in Egypt, delivering innovative financial solutions and contributing to the development of the country's economy.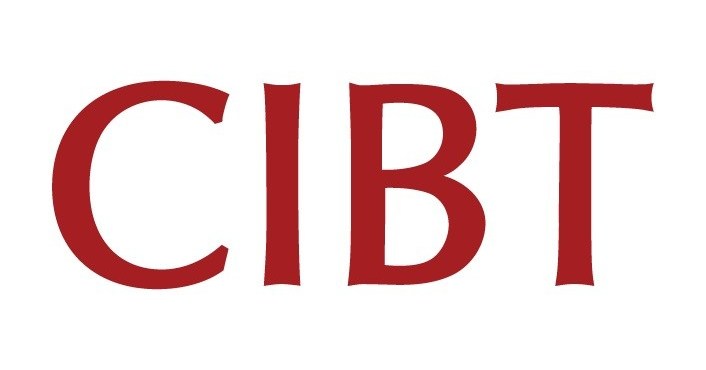 What You Will Be Doing As An Junior Accountant
General Accounting (Records to Report) – Fixed Assets, Depreciation, Intercompany Accounting & Reconciliation, Bank Reconciliation, Revenue Accounting, GST Reconciliation, P&L and Balance Sheet Reconciliation, Month End Journals, Month End Reporting
Will be jointly / independently responsible for end to end month/quarter/year end close activities
Will be jointly/ independently responsible for submission of applicable Tax, Legal & Statutory submissions as per clients' local laws
Responds to financial inquiries by gathering, analyzing, summarizing and interpreting data
Assisting team with year-end audit requirements
Ensuring proper documentation of process SOPs are maintained & updated
Special projects and other duties, as required
Skills Required For Junior Accountant
Financial Knowledge: A strong understanding of basic accounting principles and concepts is essential. Knowledge of financial statements, general ledger, accounts payable/receivable, and bookkeeping procedures is crucial for accurate and efficient financial record-keeping.
Attention to Detail: Junior Accountants need to have excellent attention to detail to ensure accuracy in financial data entry, calculations, and analysis. Being meticulous in reviewing and verifying financial information helps in detecting errors and maintaining the integrity of financial records.
Analytical Skills: Proficiency in analyzing financial data and identifying trends, patterns, or discrepancies is important. Junior Accountants may be responsible for preparing financial reports or assisting in financial analysis, so the ability to interpret and present data in a meaningful way is valuable.
Organization and Time Management: Effective organization and time management skills are necessary to handle multiple tasks, meet deadlines, and prioritize responsibilities. Junior Accountants often have to manage various financial documents, reports, and transactions, so being organized is essential for efficient workflow management.
Proficient in Accounting Software: Familiarity with accounting software such as QuickBooks, Sage, or SAP is beneficial. Being comfortable with using computerized accounting systems helps in streamlining financial processes, data entry, and generating reports.
Communication Skills: Junior Accountants need to effectively communicate with team members, clients, and stakeholders. Strong written and verbal communication skills help in conveying financial information, addressing queries, and collaborating with others within the organization.
Ethics and Integrity: Maintaining high ethical standards and integrity is crucial for handling financial information responsibly. Junior Accountants often have access to sensitive financial data, so maintaining confidentiality and adhering to ethical guidelines are essential.
Increase your selection chances Apply jobs base on your Location Qualification & Experience CLICK HERE
HOW TO APPLY FOR CIBT 2023 ?
To apply for the CIBT 2023 Off Campus Drive – interested candidates must follow the procedure outlined below:
Click on the "Apply here" button provided below. You will be redirected to CIBT company official career page.
Click on "Apply Online".
If you have not registered before, create an account.
After registration, login and fill in the application form with all the necessary details.
Submit all relevant documents, if requested (e.g. resume, mark sheet, ID proof).
Provide accurate information in your application.
Verify that all the details entered are correct.
Submit the application process after verification.
INTERESTED CANDIDATES CAN APPLY THROUGH THE BELOW LINK
Junior Accountant Role – Gurgaon ( 1-3 Years )
Click Here to Download Previous Year Placement Exam Questions Papers for TCS, Infosys, Wipro, Cognizant and more along with detailed solution.
CIBT – Frequently Asked Question ?
What is the CIBT selection process?
The selection process will be based on a Written test followed by Technical and HR interviews.
What is the average salary for the post?
The average salary is 4 LPA – 5 LPA for the this role.
Apply for all Government Jobs Across India CLICK HERE
DISCLAIMER:
The Recruitment Information Provided above is for Informational Purposes only . The above Recruitment Information has been taken from the official site of the Organization. We do not provide any Recruitment guarantee. Recruitment is to be done as per the official recruitment process of the company. We don't charge any fee for providing this job Information.