Coca-Cola is hiring for HR Coordinators Position. Any Graduate, MBA ( HR) candidate can apply for the role.
Table of Contents
Complete details are given below:-
Company – Coca-Cola
Roles- HR Coordinators
Qualifications – Any Graduate, MBA ( HR)
Location -Gurgaon
Work Experience – 3 Year plus
Salary -4 LPA -8 LPA
ABOUT THE COMPANY
Coca-Cola is a multinational beverage firm that provides a variety of non-alcoholic drinks, such as teas, juices, and soft drinks. Atlanta, Georgia serves as the company's headquarters. It was established in 1886.
The largest non-alcoholic beverage corporation in the world, Coca-Cola has operations in more than 200 nations and territories. Coca-Cola, Sprite, Fanta, Minute Maid, and Powerade are some of the brand names of Coca-Cola that are among its most well-known products.
The business is dedicated to sustainability, which includes lowering the environmental effect of its products and manufacturing procedures as well as supporting ethical corporate conduct and responsible sourcing.
More than 700,000 people work for Coca-Cola worldwide, and the firm is renowned for its attempts to promote diversity and inclusion as well as its strong corporate culture. The business also provides a large a wide range of employment options, including roles in operations, marketing, finance, and human resources, among others.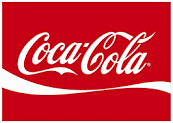 QUALIFICATIONS AND JOBS RESPONSIBILITY FOR HR COORDINATORS(Gurgaon)
Some of the key responsibilities of HR Coordinator include:
University/Bachelor´s Degree holder in Human Resources / Social Sciences or a related field or equivalent related work experience
3 years of professional experience in HR administration/generalist roles
HR Generalist background is required
Background in multi-country experience gained in a shared services organization is a plus
Strong customer service and strong stakeholder management excellence
Strong presentation and communication skills
Organized, logical and professional in communications with others
Detail Oriented
Adaptable to Change/ Flexible
Continuous learning and process improvement mindset and delive
SKILLS REQUIRED FOR HR COORDINATORS(Gurgaon)
Some of the key skills required for HR Coordinator are:
Human Resources (HR); Employee Relationships; Communication; Human Resources Administration; Human Resources Operations; Help Desk Support
HOW TO APPLY FOR COCA-COLA OFF CAMPUS DRIVE 2023 ?
To apply for the COCA-COLA 2023 Off Campus Drive, interested candidates must follow the procedure outlined below:
Not registered before, create an account.
After registration, login and fill in the application form with all the necessary details.
Submit all relevant documents, if requested (e.g. resume, mark sheet, ID proof).
Provide accurate information in your application.
Verify that all the details entered are correct.
Submit the application process after verification.
HR COORDINATORS(Gurgaon)
COCA-COLA off Campus Hiring 2023 – Frequently asked questions ?
What is the COCA-COLA selection process?
The selection process will be based on a Written test followed by Technical and Hr interviews.
What is the COCA-COLA salary for freshers?
The average of 4 LPA -8LPA is based on the reports of Glassdoor and Ambition Box.
Disclaimer
The Recruitment Information Provided above is for Informational Purposes only . The above Recruitment Information has been taken from the official site of the Organization. We do not provide any Recruitment guarantee. Recruitment is to be done as per the official recruitment process of the company. We don't charge any fee for providing this job Information.