IBM Now Hiring: Record to Report Positions Available. The company is looking for BCOM,MCOM for the post of Record to Report .The location for the job is Gurgaon .
Table of Contents
Complete details are given below:-
Company – IBM
Roles -Record to Report
Qualifications – BCOM,MCOM
Location- Gurgaon
Work Experience – 2 Year plus
Salary – 4 LPA – 6 LPA
ABOUT THE COMPANY
International Business Machines Corporation, generally known as IBM, is a multinational technology firm based in the United States that makes software, middleware, and computer hardware. The company's headquarters are in Armonk, New York, and it was established in 1911.
Over its history, IBM has demonstrated a long-standing commitment to innovation and has been at the forefront of numerous technological developments. It is well known for its mainframe computers, a determining factor in the 1960s to 1980s computing industry.
Today, IBM has broadened its focus to encompass blockchain technology, artificial intelligence, and cloud computing. In addition to hardware like servers, storage, and computer systems, the company's portfolio also includes software and services for companies of all sizes.
Together with its technological capabilities, IBM isis active in a number of charitable and social causes. The business is dedicated to advancing sustainability and has taken major steps to lessen its impact on the environment.
IBM is one of the biggest tech corporations in the world, operating in more than 170 nations. It has over 350,000 workers across the globe and is regarded as one of the most inventive and socially responsible businesses in the world.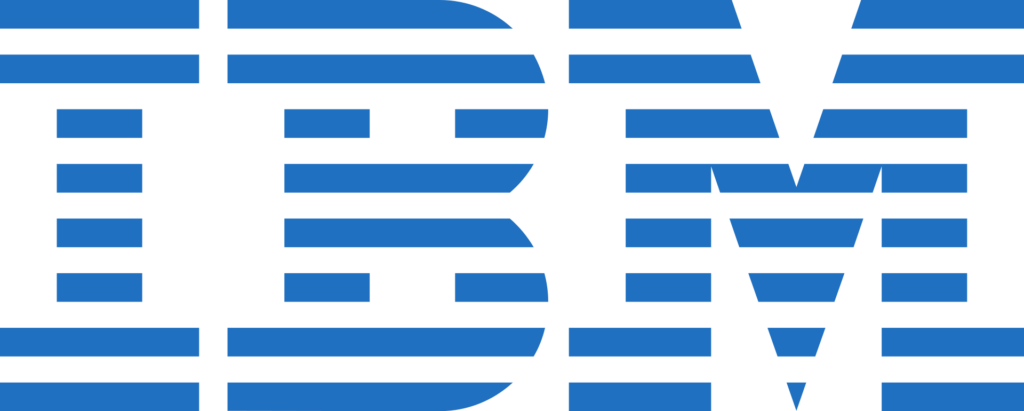 JOB RESPONSIBILITIES FOR THE POST OF SENIOR PRACTITIONER-RECORD TO REPORT
Some of the key Job responsibilities as Record to Report for IBM Recruitment 2023 :
Ensuring timely and accurate recording of financial transactions: You will be responsible for ensuring that financial transactions are recorded accurately and in a timely manner.
Managing the monthly close process: You will be responsible for managing the monthly close process and ensuring that financial statements are prepared accurately and on time.
Preparing and reviewing financial statements: You will be responsible for preparing and reviewing financial statements, including balance sheets, income statements, and cash flow statements.
Analyzing financial data: You will be responsible for analyzing financial data to identify trends and opportunities for improvement.
Ensuring compliance with accounting standards: You will be responsible for ensuring compliance with accounting standards and regulations, such as GAAP and IFRS.
SKILLS REQUIRED FOR SENIOR PRACTITIONER-RECORD TO REPORT
The skills required as Record to Report–for IBM Recruitment 2023 :
Accounting knowledge: Candidates should have a strong understanding of accounting principles and practices, as well as experience with financial statements, journal entries, and other financial transactions.
Technical proficiency: Candidates should have experience with accounting software and ERP systems, as well as proficiency in Microsoft Excel and other data analysis tools.
Attention to detail: Candidates should have a strong attention to detail and be able to spot errors or discrepancies in financial data.
Analytical thinking: Candidates should have strong analytical skills and be able to analyze financial data to identify trends, patterns, and potential issues.
Get hired with confidence with our E-Book
How to Ace Any Job Interview -Rs 99 – BUY NOW
Your Basic Guide to Acing Any Job Interview – Rs 59 – BUY NOW
RESUME SAMPLE TAMPLATES – RS99 – BUY NOW
The ultimate Resume guide -RS 99 – BUY NOW
HOW TO APPLY FOR IBM RECRUITMENT 2023 ?
To apply for the IBM 2023 interested candidates must follow the procedure outlined below:
Click on the "Apply here" button provided below. You will be redirected to the company official career page.
Click on "Apply Online".
If you have not registered before, create an account.
After registration, login and fill in the application form with all the necessary details.
Submit all relevant documents, if requested (e.g. resume, mark sheet, ID proof).
Provide accurate information in your application.
Verify that all the details entered are correct.
Submit the application process after verification.
INTERESTED CANDIDATE CAN SHARE THEIR RESUME IN THE GIVEN EMAIL BELOW
anantharaman.l@ibm.com
IBM Recruitment 2023 – Frequently Asked Question ?
What is the IBM selection process?
The selection process will be based on a Written test followed by Technical and Hr interviews.
What is the IBM salary for freshers?
The average of 4 LPA – 6 LPA is based on the reports of Glassdoor and Ambition Box.
Disclaimer
The Recruitment Information Provided above is for Informational Purposes only . The above Recruitment Information has been taken from the official site of the Organization. We do not provide any Recruitment guarantee. Recruitment is to be done as per the official recruitment process of the company. We don't charge any fee for providing this job Information.