Sattva is Hiring Accountant: Join Our Dynamic Finance Team. Commerce Graduate BCOM MCOM candidate can apply for the post.
Table of Contents
Complete details are given below:-
Company –Sattva
Role – Accountant
Qualification – Commerce Graduate BCOM MCOM
Experience – 0-3
Location –Bangalore/Gurgaon/Mumbai
Salary –3 LPA – 5 LPA
ABOUT COMPANY
Sattva is a company that specializes in offering sustainable development solutions and advisory services to businesses and organizations. They work with clients to create positive social and environmental impact through innovative strategies, programs, and projects. Sattva focuses on areas such as corporate social responsibility (CSR), sustainability, social impact measurement, and inclusive business practices.
The company helps clients align their business objectives with sustainable development goals by providing insights, research, and consulting services. Sattva assists in designing and implementing impactful CSR initiatives, measuring and managing social impact, and integrating sustainability practices into business operations.
Sattva's expertise extends to various sectors, including healthcare, education, agriculture, energy, and livelihood. They collaborate with businesses, NGOs, foundations, and governments to drive sustainable development and contribute to social and environmental progress.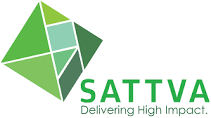 What You Will Be Doing As an Accountant
Financial Reporting: You will be responsible for preparing and analyzing financial statements, including income statements, balance sheets, and cash flow statements. This involves ensuring accuracy, compliance with accounting standards, and timely reporting.
Bookkeeping and General Ledger: You will maintain accurate and up-to-date financial records, including recording transactions, reconciling accounts, and managing the general ledger. This includes ensuring proper documentation and adherence to accounting principles.
Budgeting and Forecasting: You will contribute to the budgeting and forecasting processes by providing financial insights, analyzing trends, and assisting in the development of financial plans. This includes monitoring budget performance and providing variance analysis.
Financial Analysis: You will conduct financial analysis to identify trends, patterns, and areas of improvement. This may involve analyzing costs, revenue streams, profitability, and financial ratios. Your insights and recommendations will help inform decision-making and financial strategy.
Compliance and Audit: You will ensure compliance with relevant accounting standards, laws, and regulations. This may involve liaising with external auditors, assisting in audit preparations, and providing necessary financial information and documentation.
Skills Required for Accountant
Financial Literacy: A strong understanding of accounting principles, financial statements, and financial analysis is essential. This includes knowledge of concepts such as accrual accounting, revenue recognition, and financial ratios.
Attention to Detail: Accountants need to be meticulous and have a keen eye for detail to ensure accuracy in financial records, reporting, and analysis. Being able to identify errors, inconsistencies, or anomalies is crucial for maintaining data integrity.
Analytical Skills: Accountants should have strong analytical skills to interpret financial data, identify trends, and provide meaningful insights. The ability to analyze complex financial information and draw logical conclusions is important for decision-making and problem-solving.
Proficiency in Accounting Software: Familiarity with accounting software and tools, such as QuickBooks, SAP, or Excel, is highly valuable. Being able to efficiently navigate and utilize accounting software for tasks such as data entry, reconciliation, and financial reporting is important.
Communication Skills: Effective communication is essential for accountants to interact with colleagues, clients, and stakeholders. This includes the ability to convey financial information clearly, present findings, and explain complex concepts in a concise and understandable manner.
Increase your selection chances Apply jobs base on your Location Qualification & Experience CLICK HERE
HOW TO APPLY FOR Sattva 2023 ?
To apply for the Sattva 2023 Off Campus Drive – interested candidates must follow the procedure outlined below:
Click on the "Apply here" button provided below. You will be redirected to Sattva company official career page.
Click on "Apply Online".
If you have not registered before, create an account.
After registration, login and fill in the application form with all the necessary details.
Submit all relevant documents, if requested (e.g. resume, mark sheet, ID proof).
Provide accurate information in your application.
Verify that all the details entered are correct.
Submit the application process after verification.
INTERESTED CANDIDATES CAN APPLY THROUGH THE BELOW LINK
Accountant-bangalore/Gurgaon/Mumbai location
Sattva – Frequently Asked Question?
What is the Sattva selection process?
The selection process will be based on a Written test followed by Technical and HR interviews.
What is the average salary for the post?
The average salary is 3 LPA – 5 LPA for the this role.
Apply for all Government Jobs Across India CLICK HERE
DISCLAIMER:
The Recruitment Information Provided above is for Informational Purposes only . The above Recruitment Information has been taken from the official site of the Organization. We do not provide any Recruitment guarantee. Recruitment is to be done as per the official recruitment process of the company. We don't charge any fee for providing this job Information.